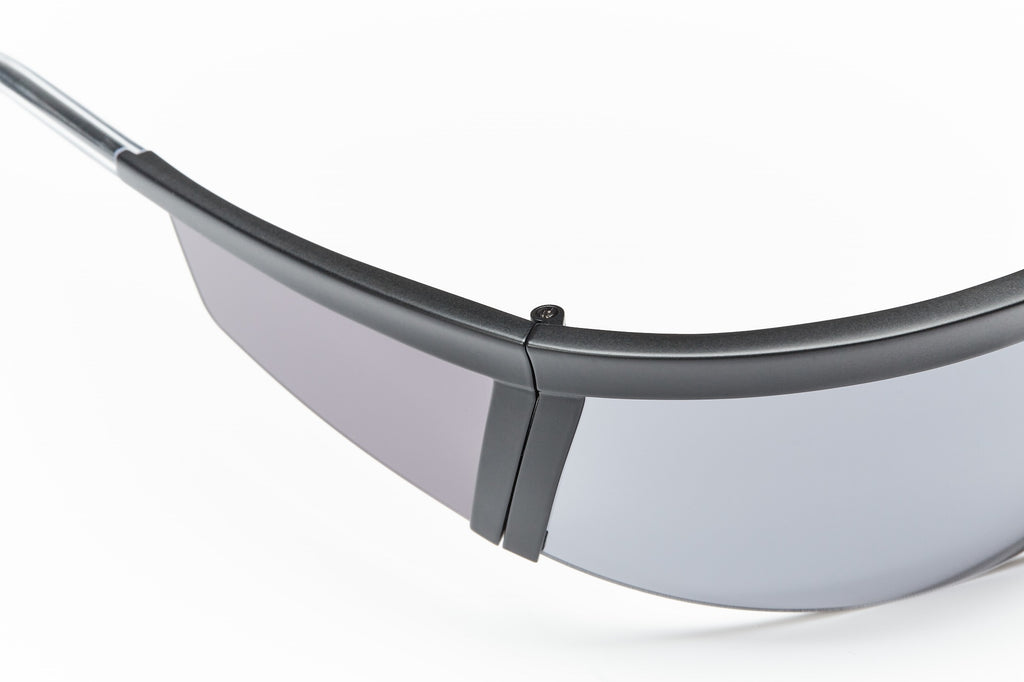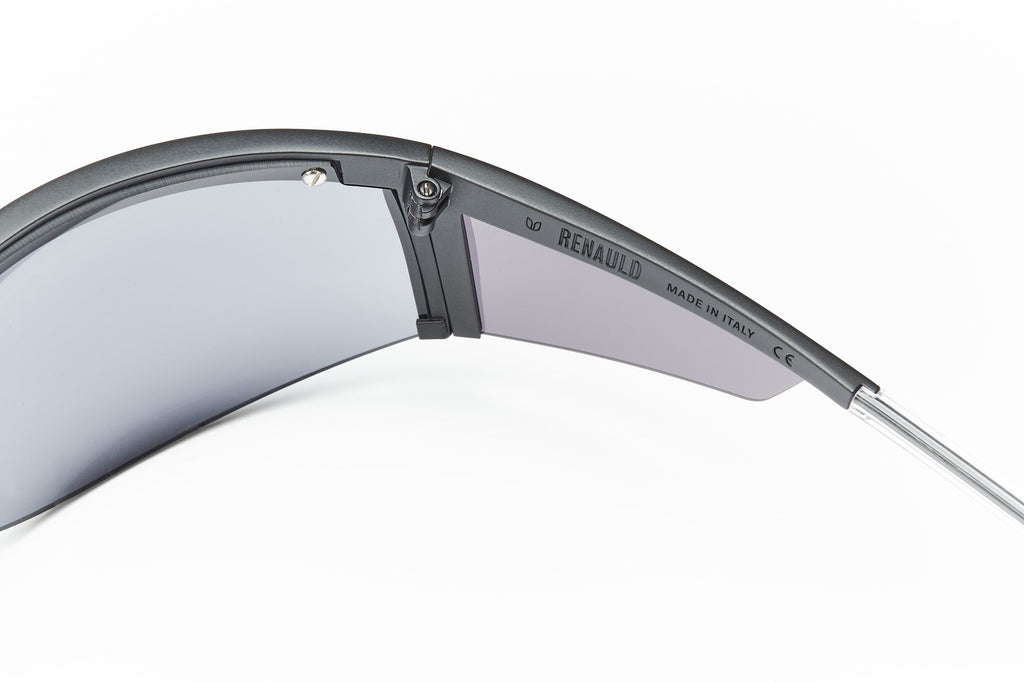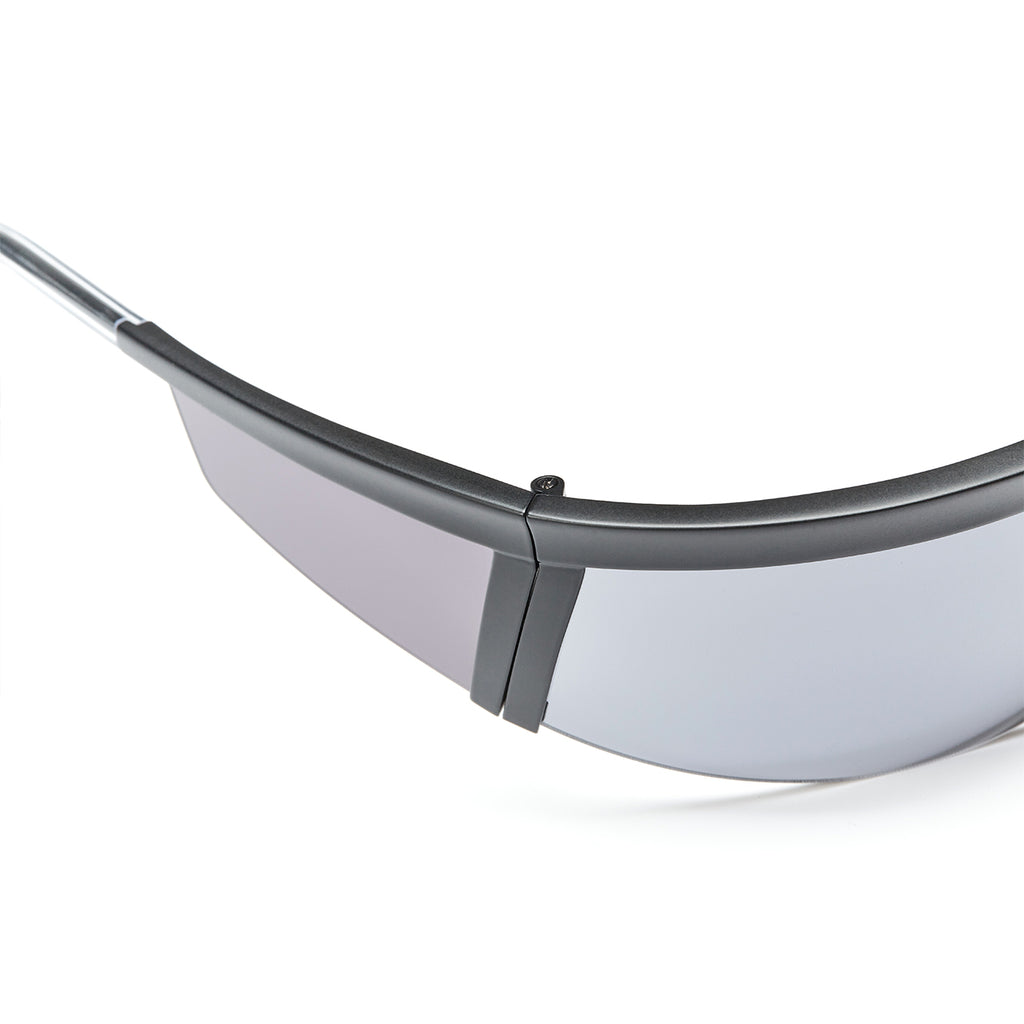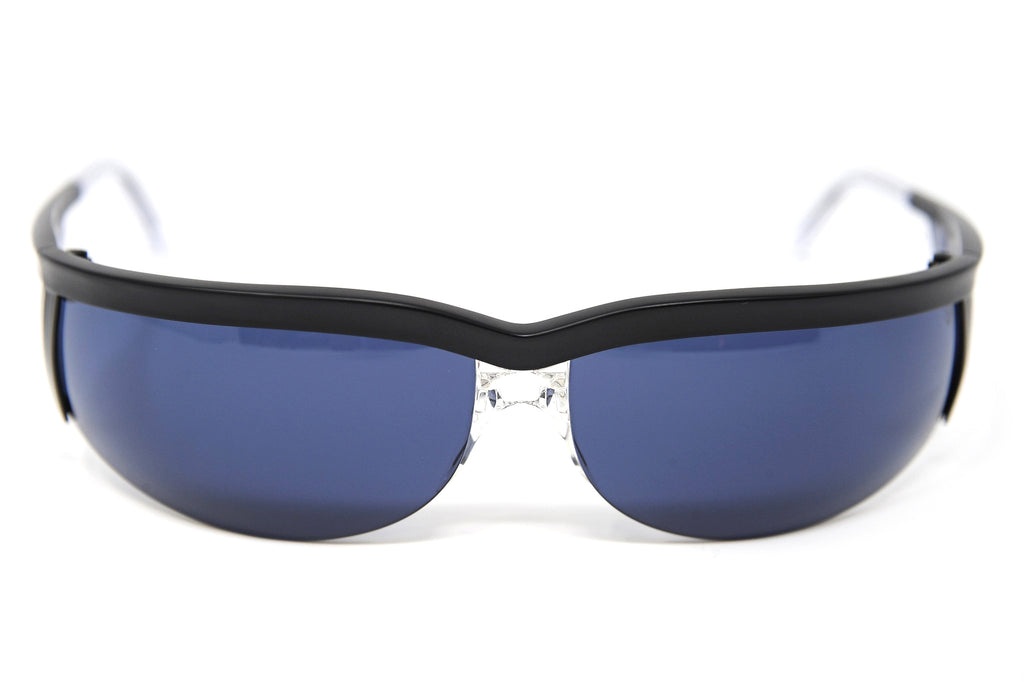 There is still one in stock to purchase now
First time around in the 60s, there was no black Rossano. Now though, the new matte black framed Rossano sunglass has entered production for the very first time. This version of the Rossano is coated in a durable matte black polymer and equipped with optically perfect and glare-proof UV400 performance wraparound lenses made by Divel Italia.
For 2023, across all colourways, a total of only 15 Black Rossano 15 numbered frames will be handcrafted in Italy. Pre-order now for delivery late Jan 2024. Very limited numbers for this season.  
Your Rossano sunglass will come with a newly designed Renauld leather case and signed certificate of authenticity.
Size 15 Dimensions
Hinge to hinge across the brow bar = 14.1cm 
Arm length from hinge to first arm bend = 8.5cm


Size 14 Dimensions
Hinge to hinge across the brow bar = 13.1cm 
Arm length from hinge to first arm bend = 8.5cm
Black Rossano 14 out of stock
Depth of the lens = 4.6cm from top of the brow bar to the bottom of the lens at the widest point