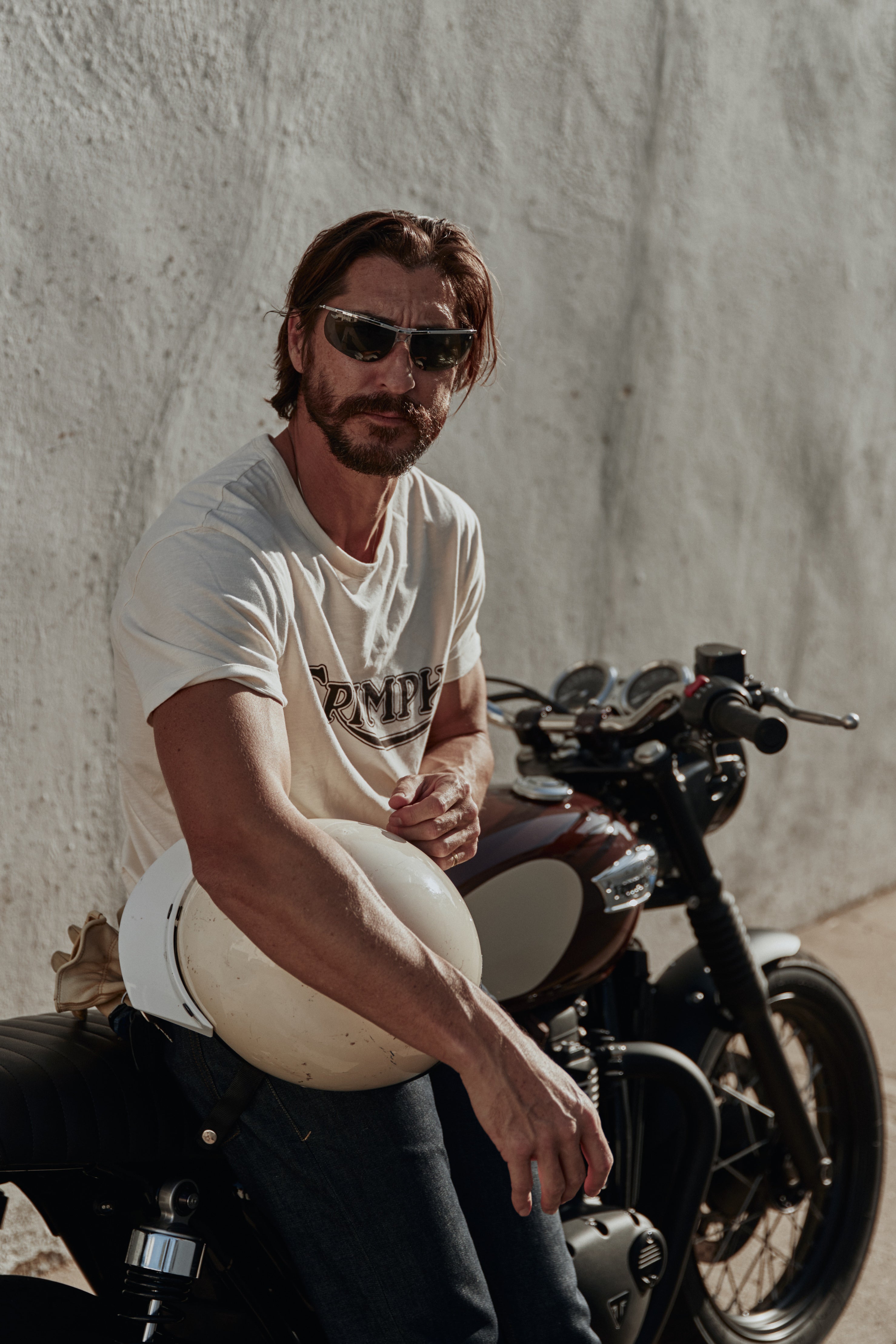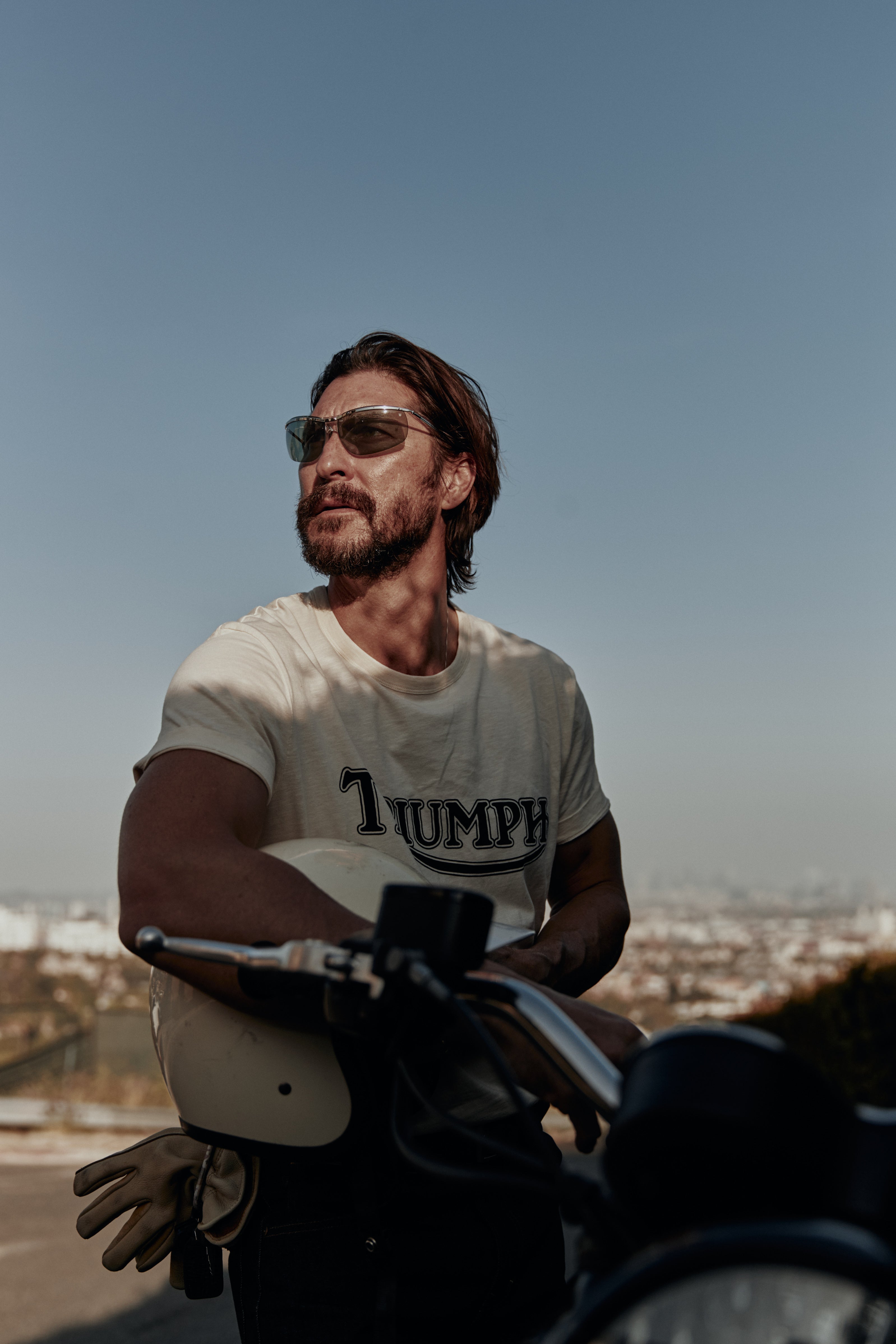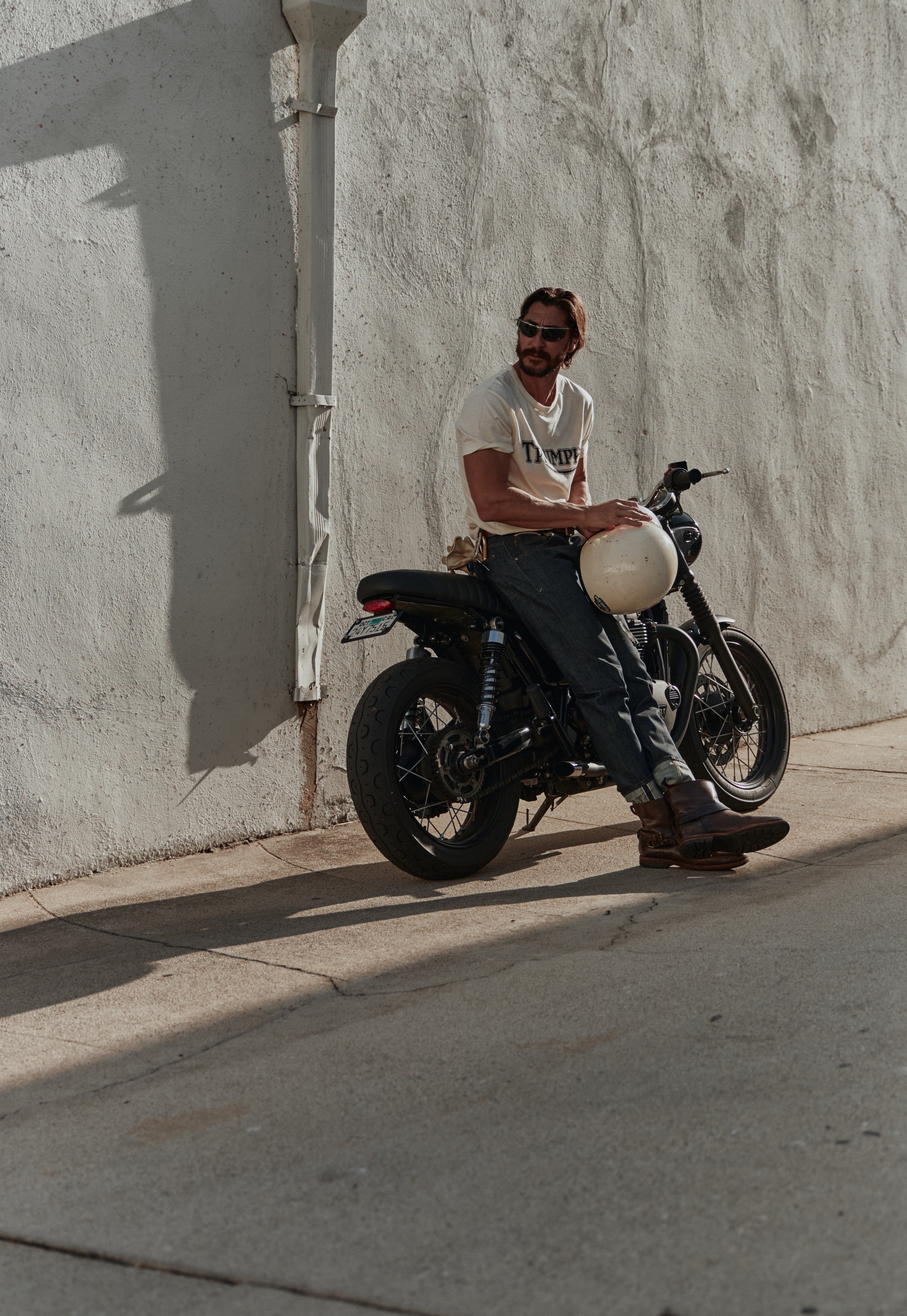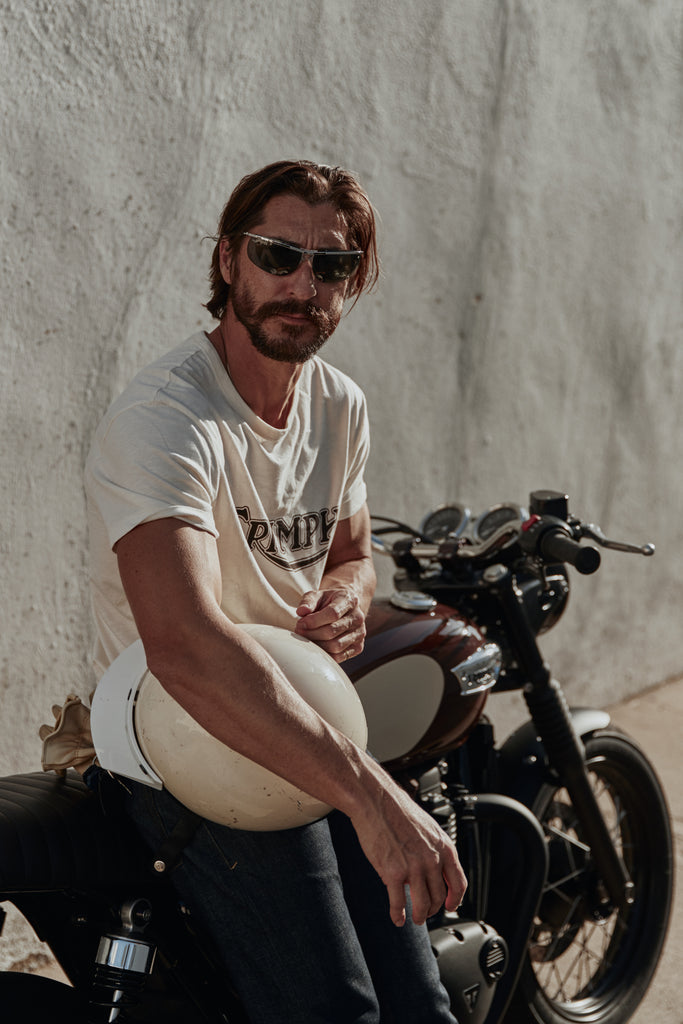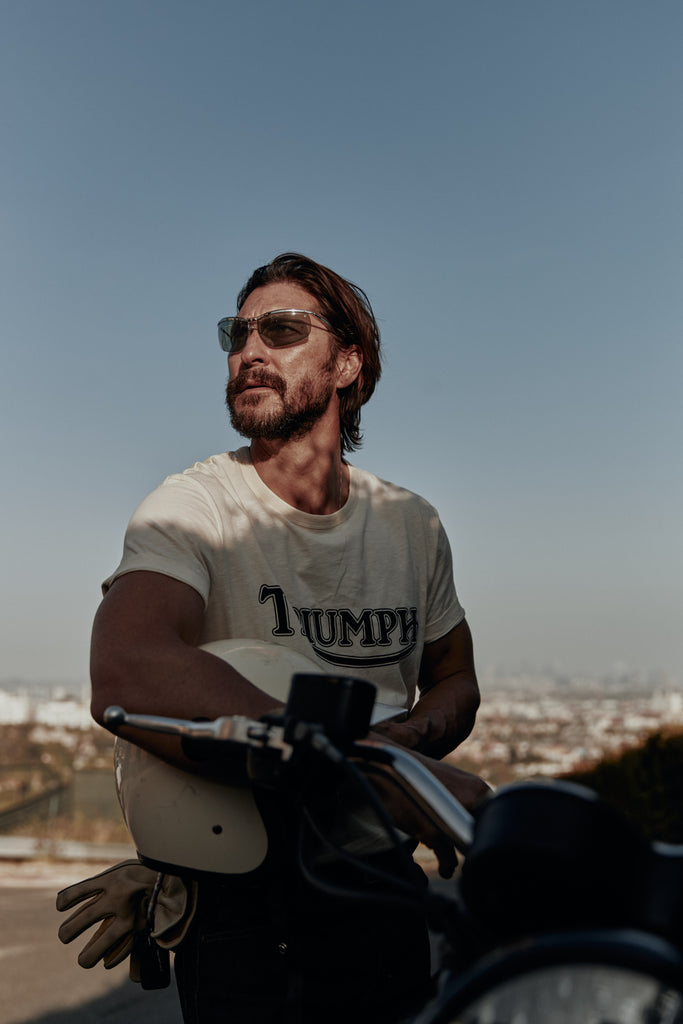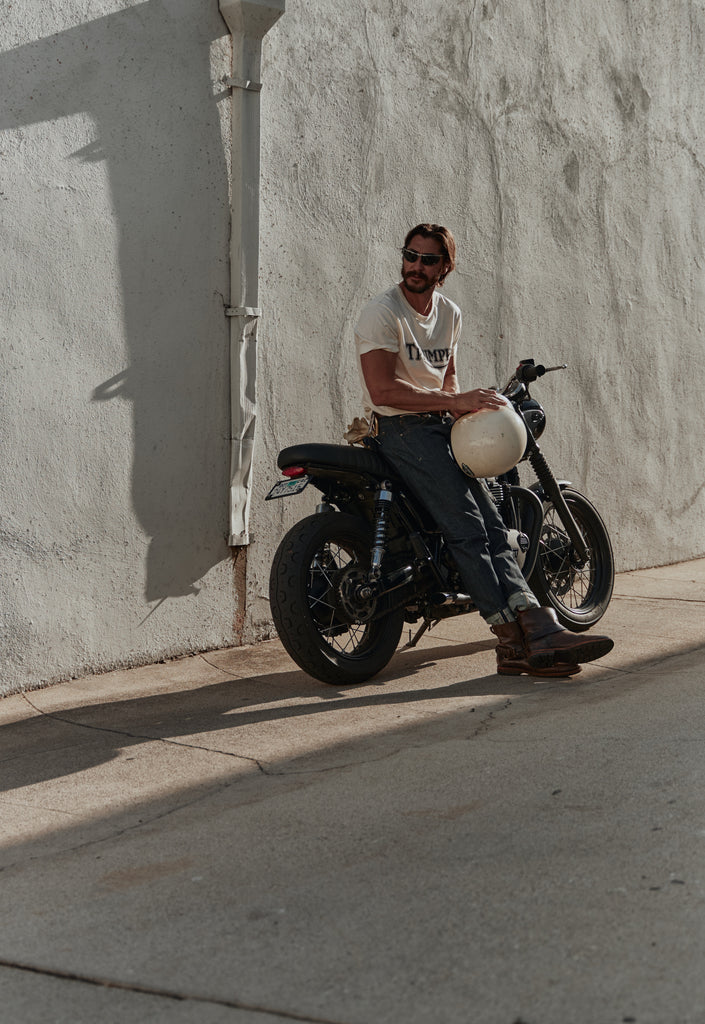 Triumph Motorcycles are proud to announce the introduction of its first ever sunglass collaboration with Renauld.
The very first production Triumph Motorcycle went on sale in 1902 starting one of the world's most exciting motorcycle stories. It's a story that has shaped the motorcycle world and has touched millions of passionate fans who share an obsession for motorcycling. With 120 years of excellence, innovation and performance Triumph have produced some of the most characterful and successful motorcycles of all time.
Both innovators in their fields and both with a cool factor that just gets better with age, together Triumph and Renauld know how to celebrate their storied past whilst embracing the future.
Born from a shared philosophy of bold and original design, this beautiful Limited Edition sets a new precedent for specification, style and exclusivity.
Triumph have commissioned 61 pairs of this iconic sunglass which will be plated in the rare and lustrous silvery-white metal Palladium
The distinctive and swept back frame wears optically perfect and glare-proof wraparound UV400 performance lenses made by Divel Italia and have been cut to a slightly deeper than usual 45mm to better protect from the wind, as well as the sun, while riding.
The sunglass comes with an exclusive leather case, also subtly embossed with the Triumph logo, a lens cloth together with a certificate of authenticity and a Renauld Triumph commemorative booklet.
The Triumph Sixty-One is ready to order today
Sizing Dimensions
Hinge to hinge across the brow bar = 14.1cm 
Arm length from hinge to first arm bend = 8.5cm
Depth of the lens = 4.6cm from top of the brow bar to the bottom of the lens at the widest point