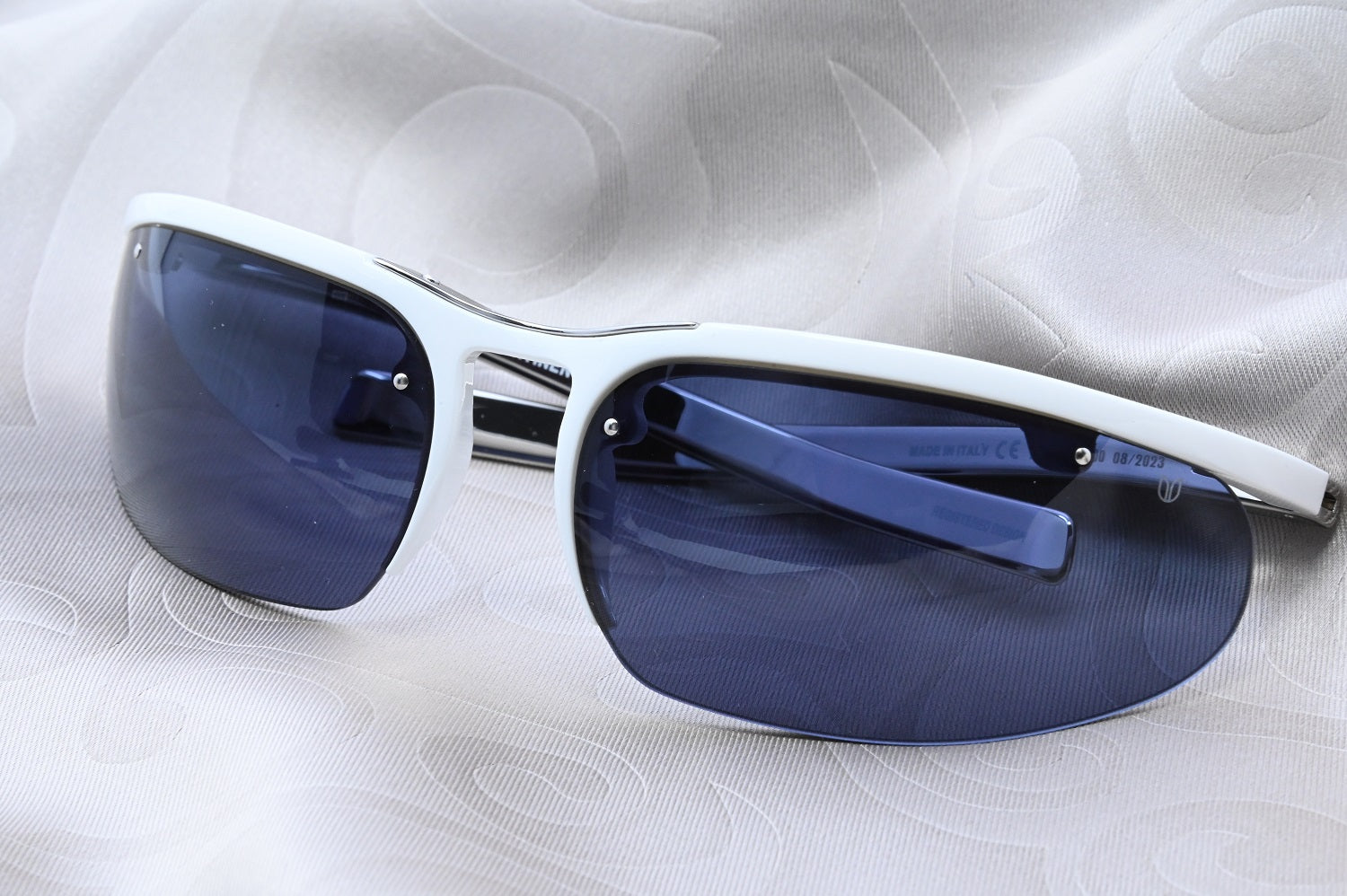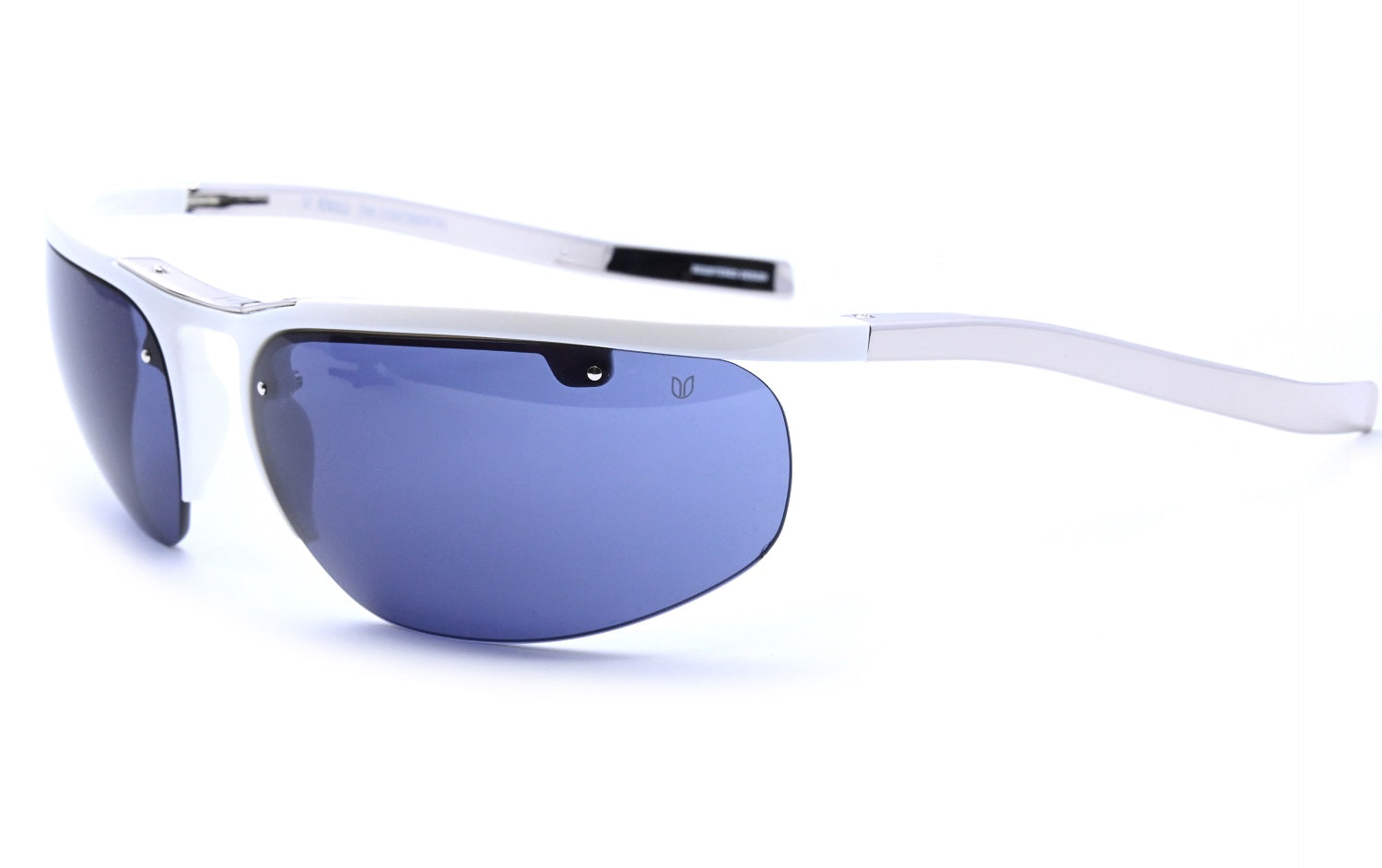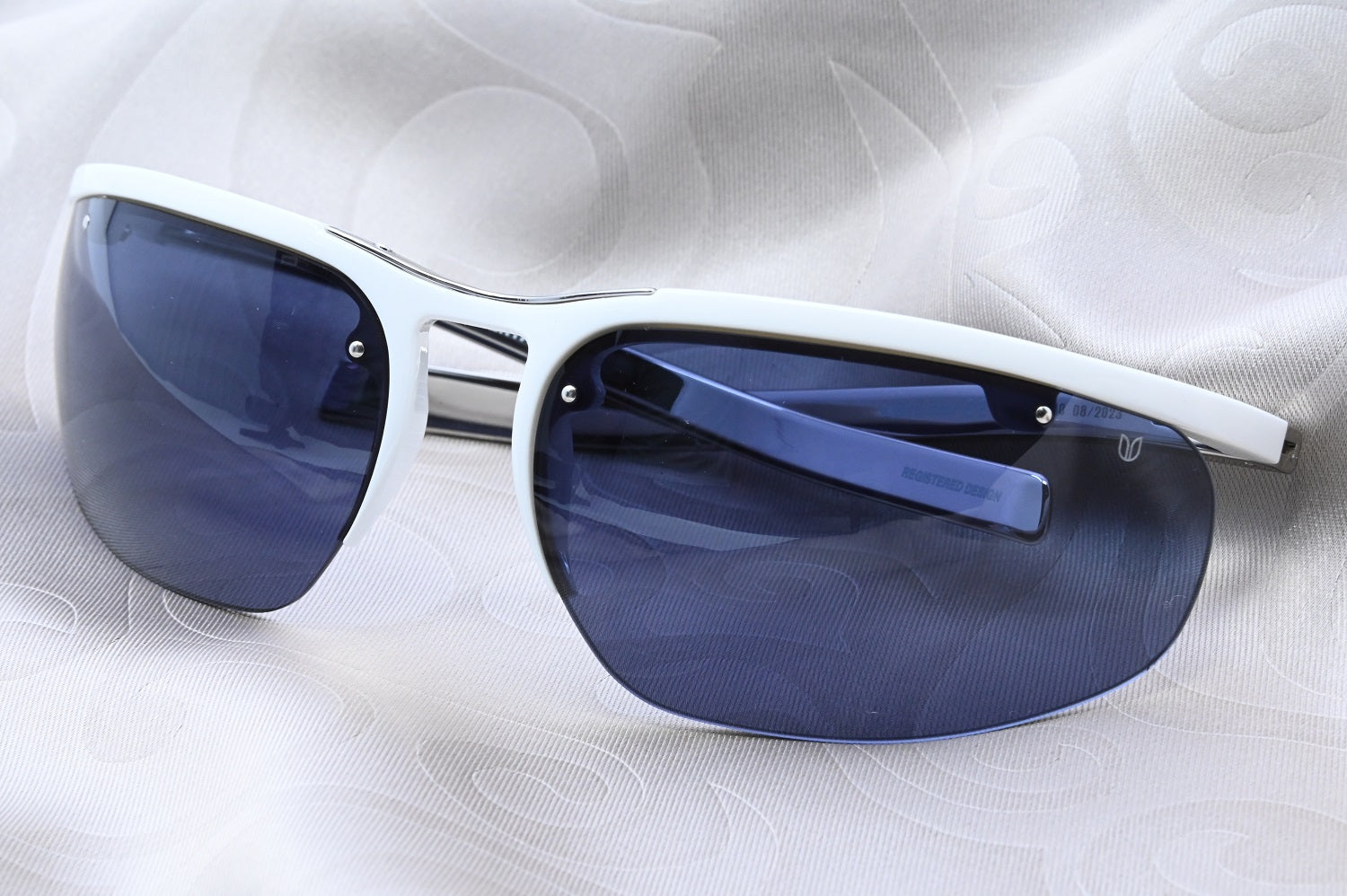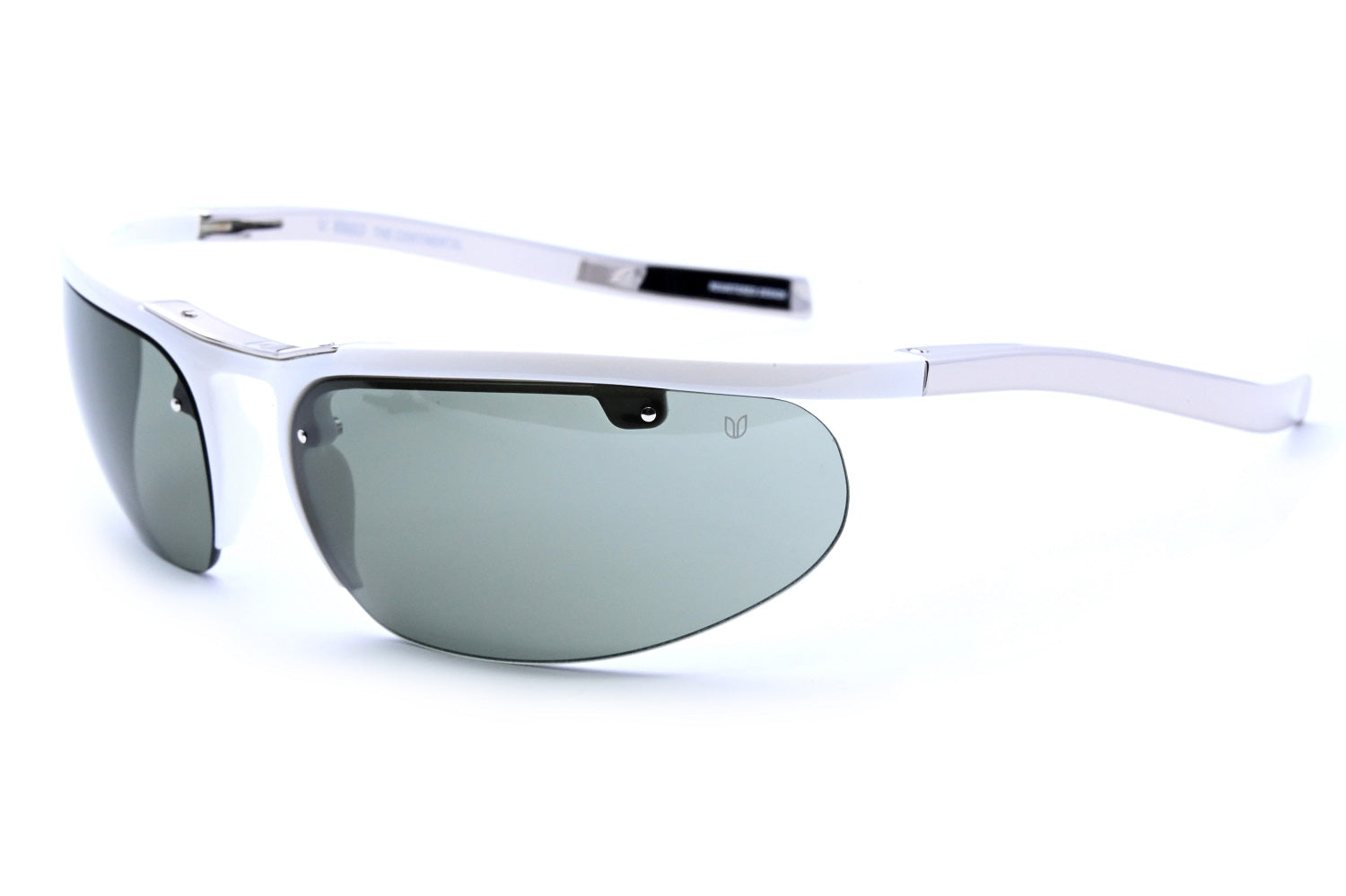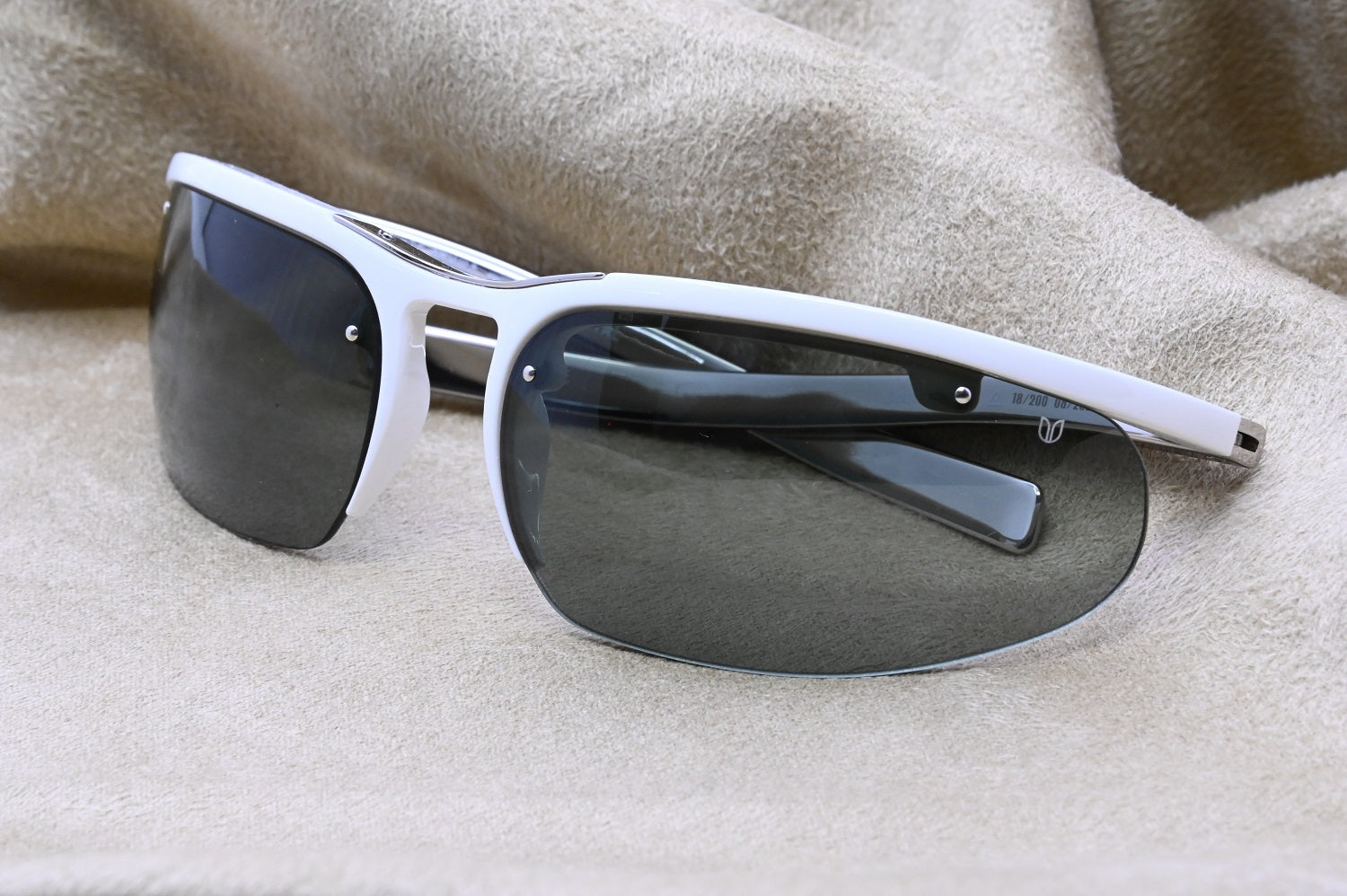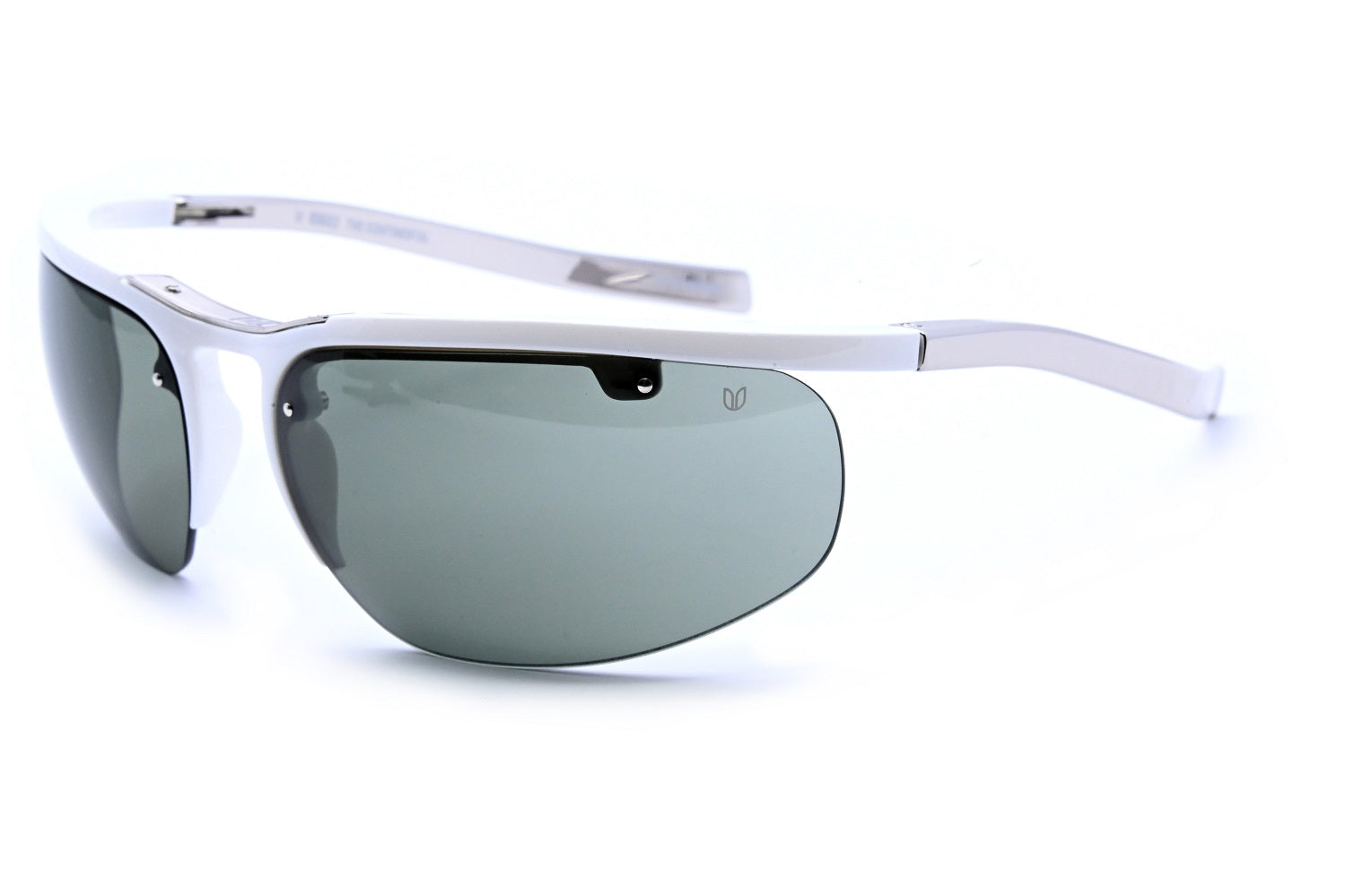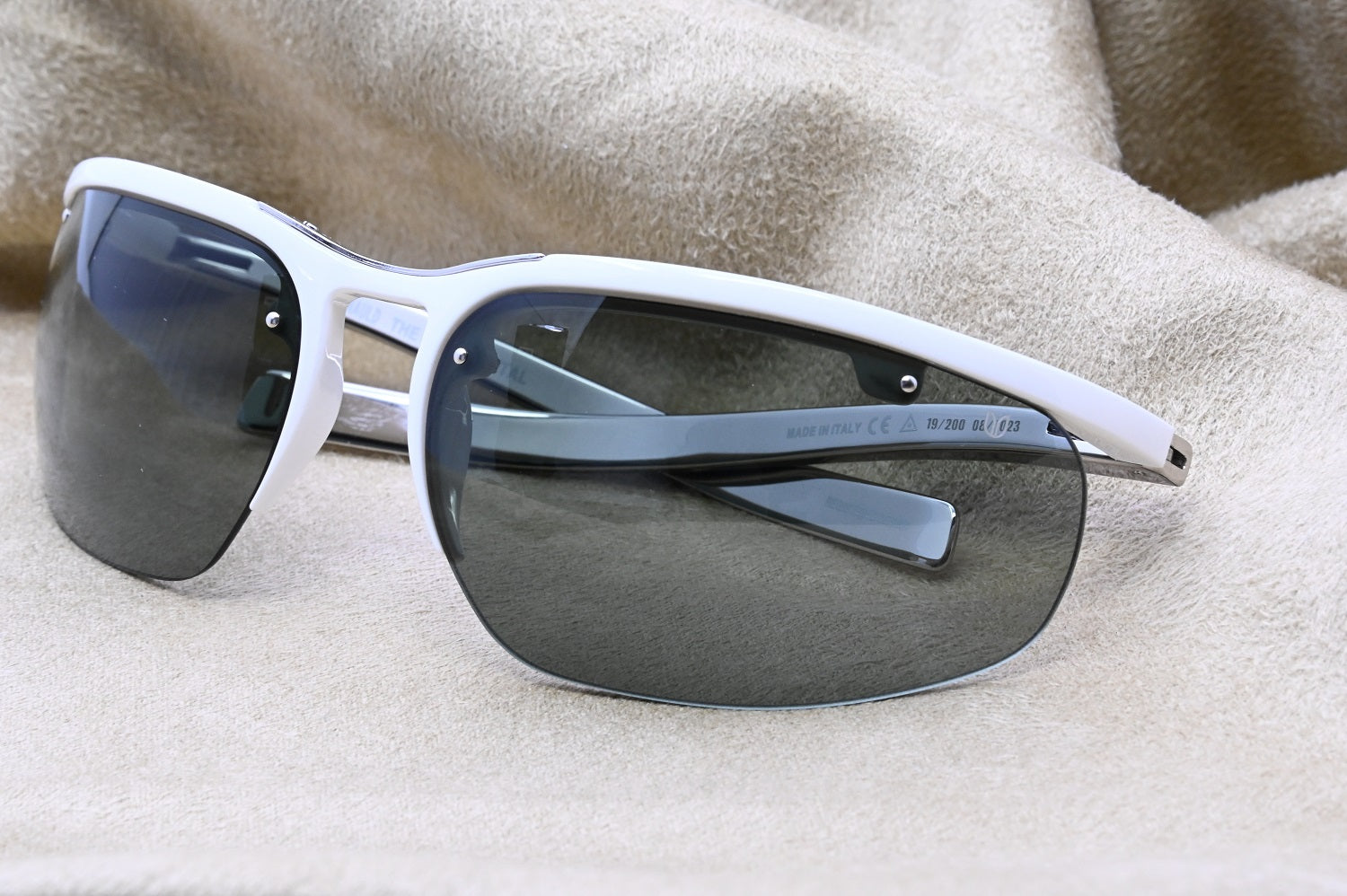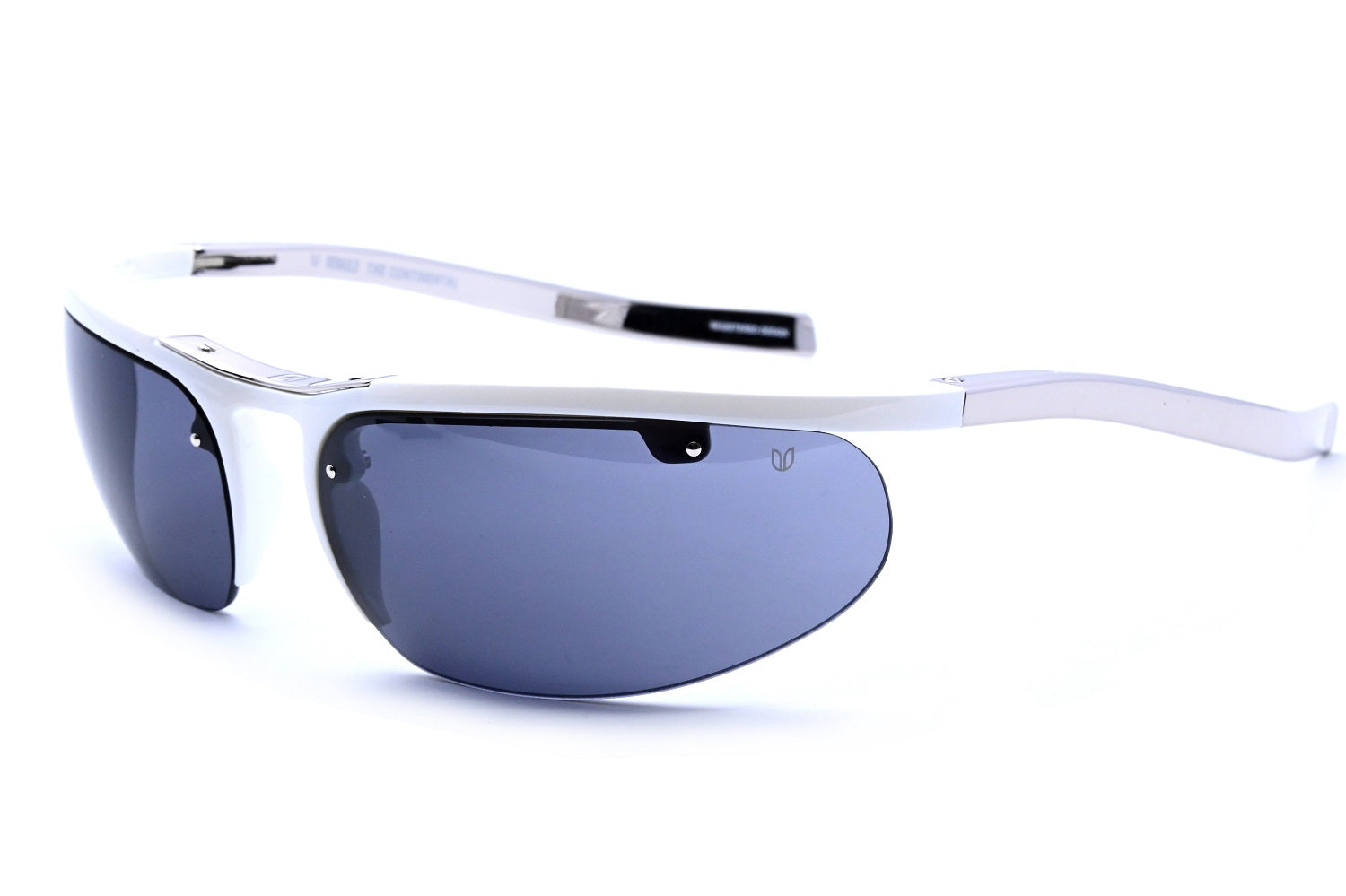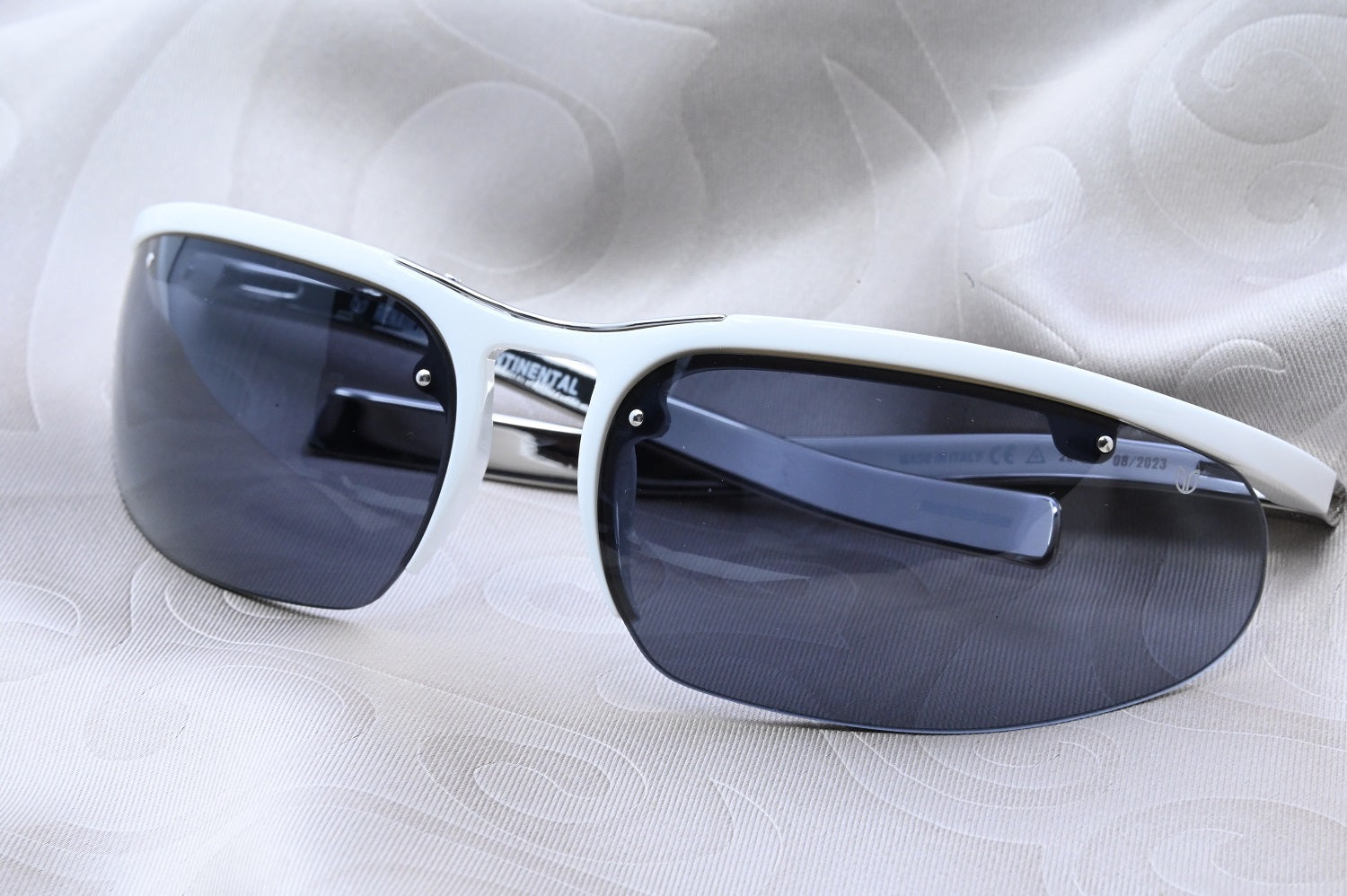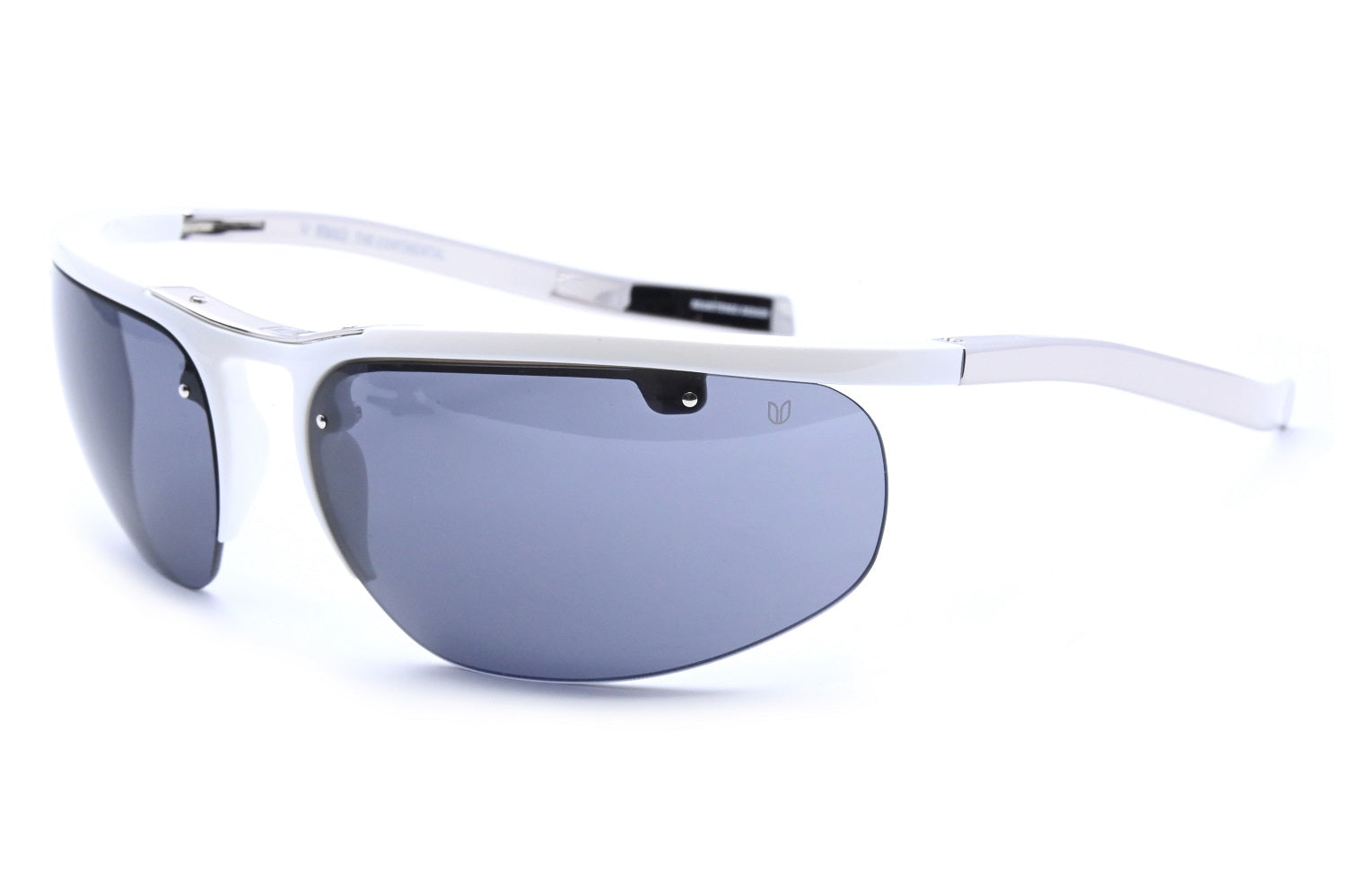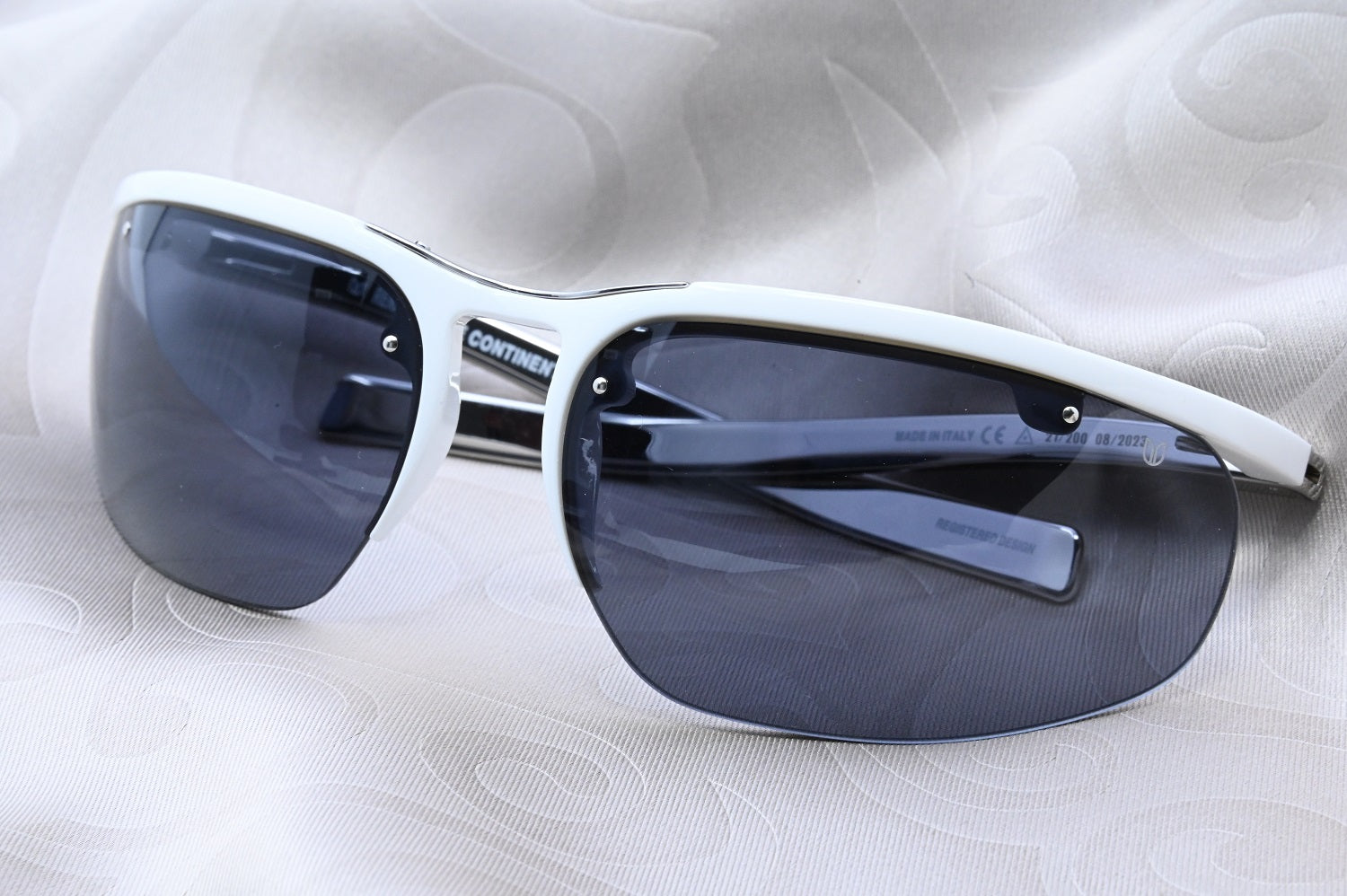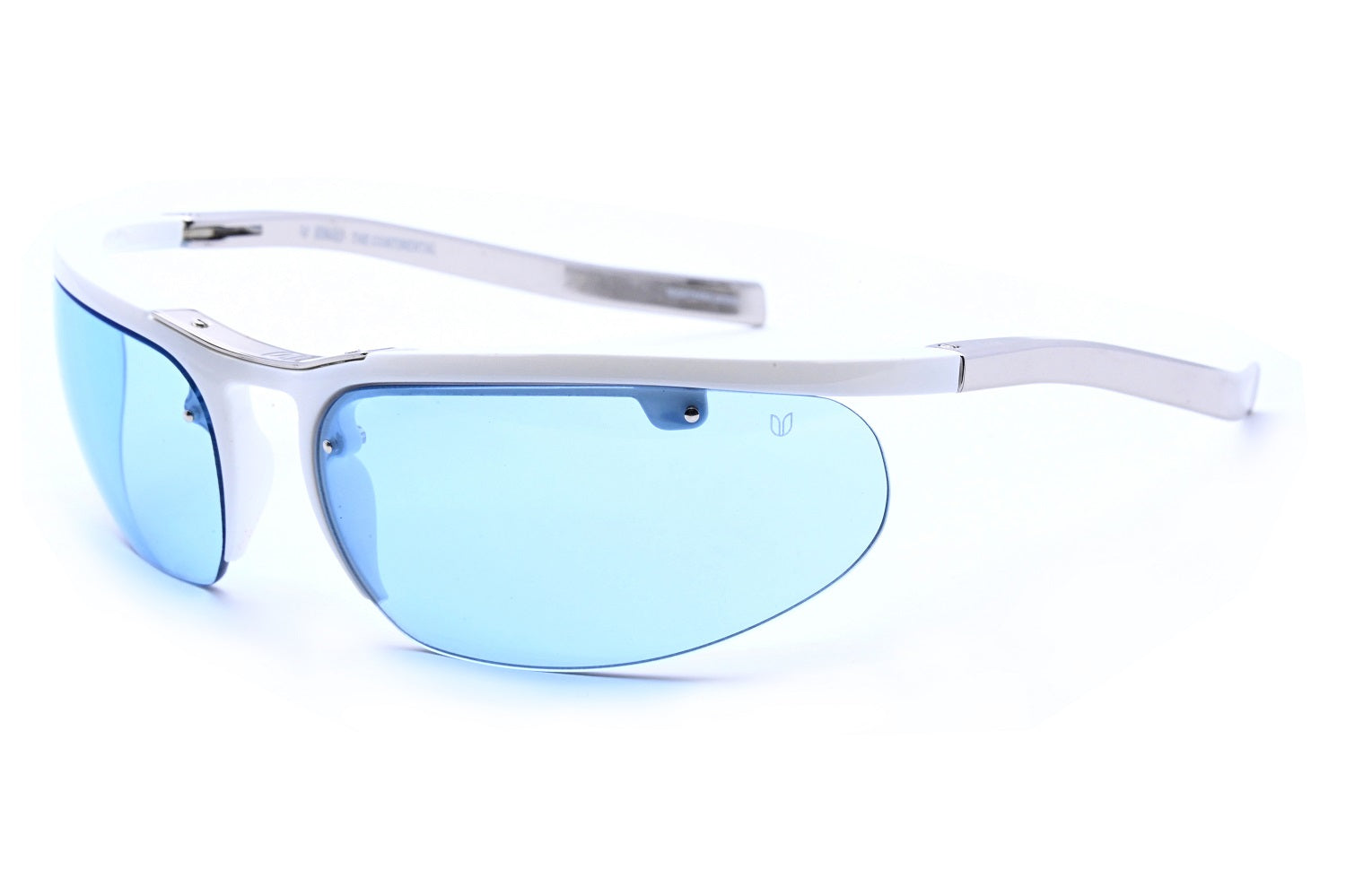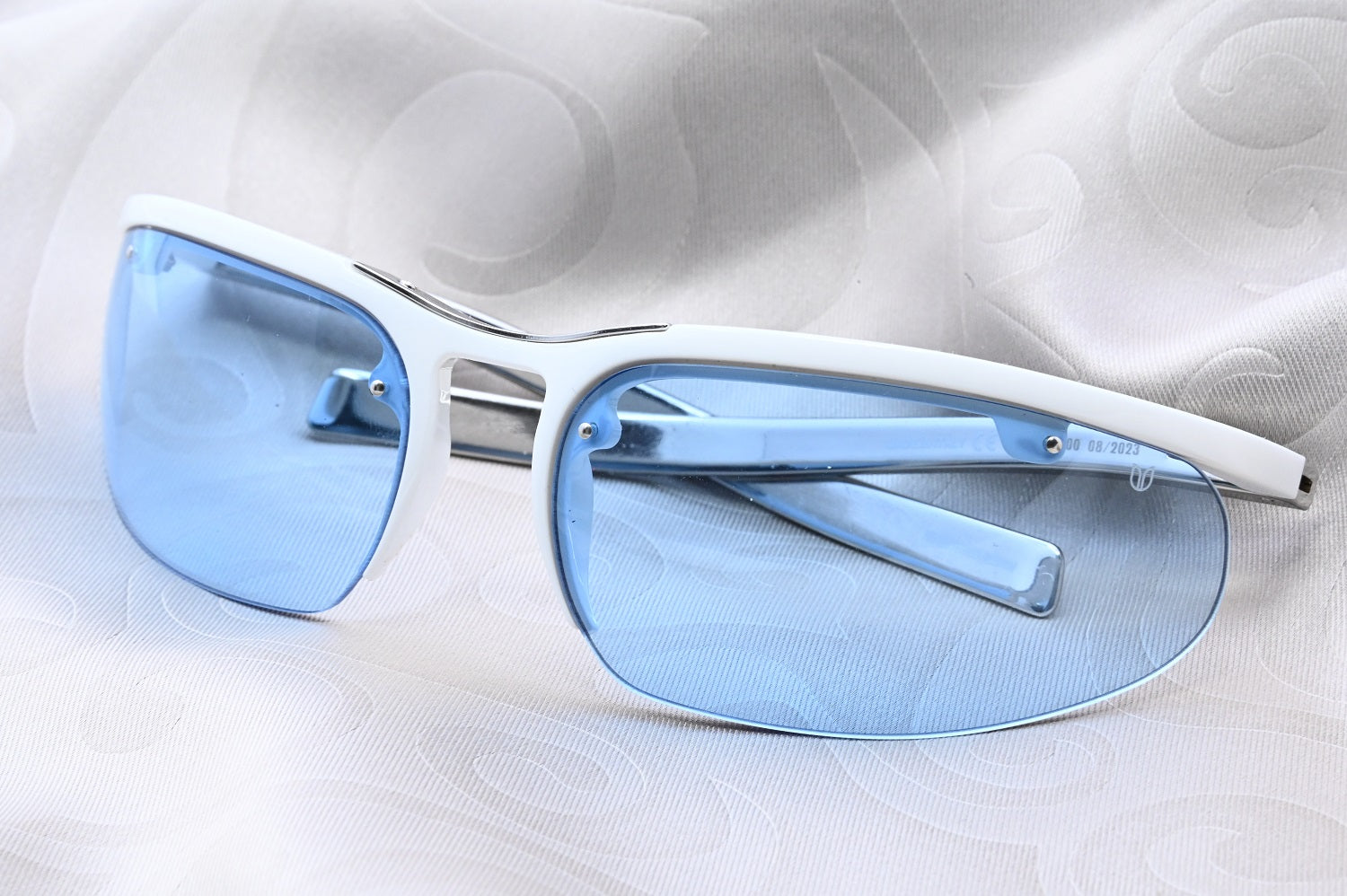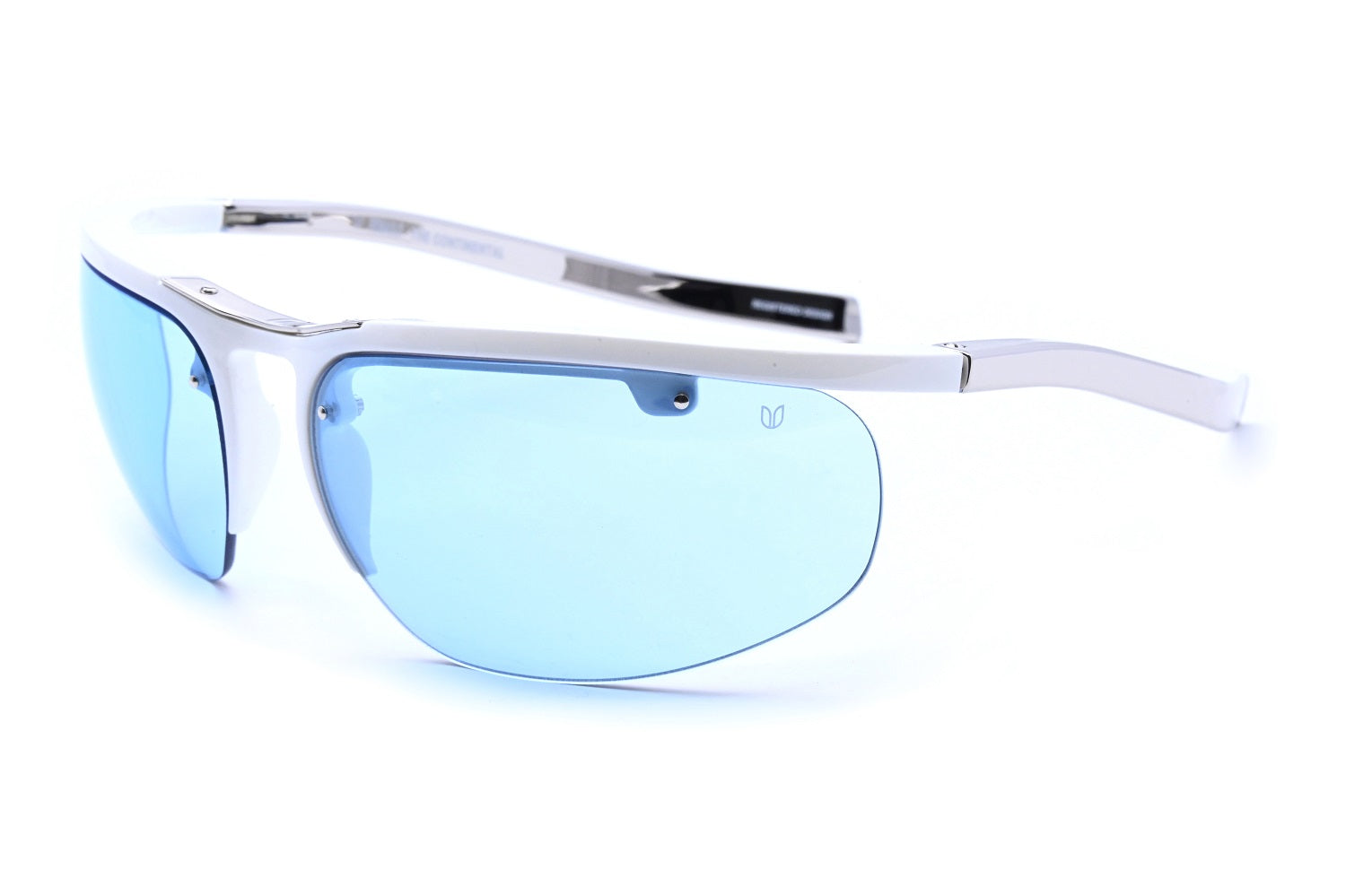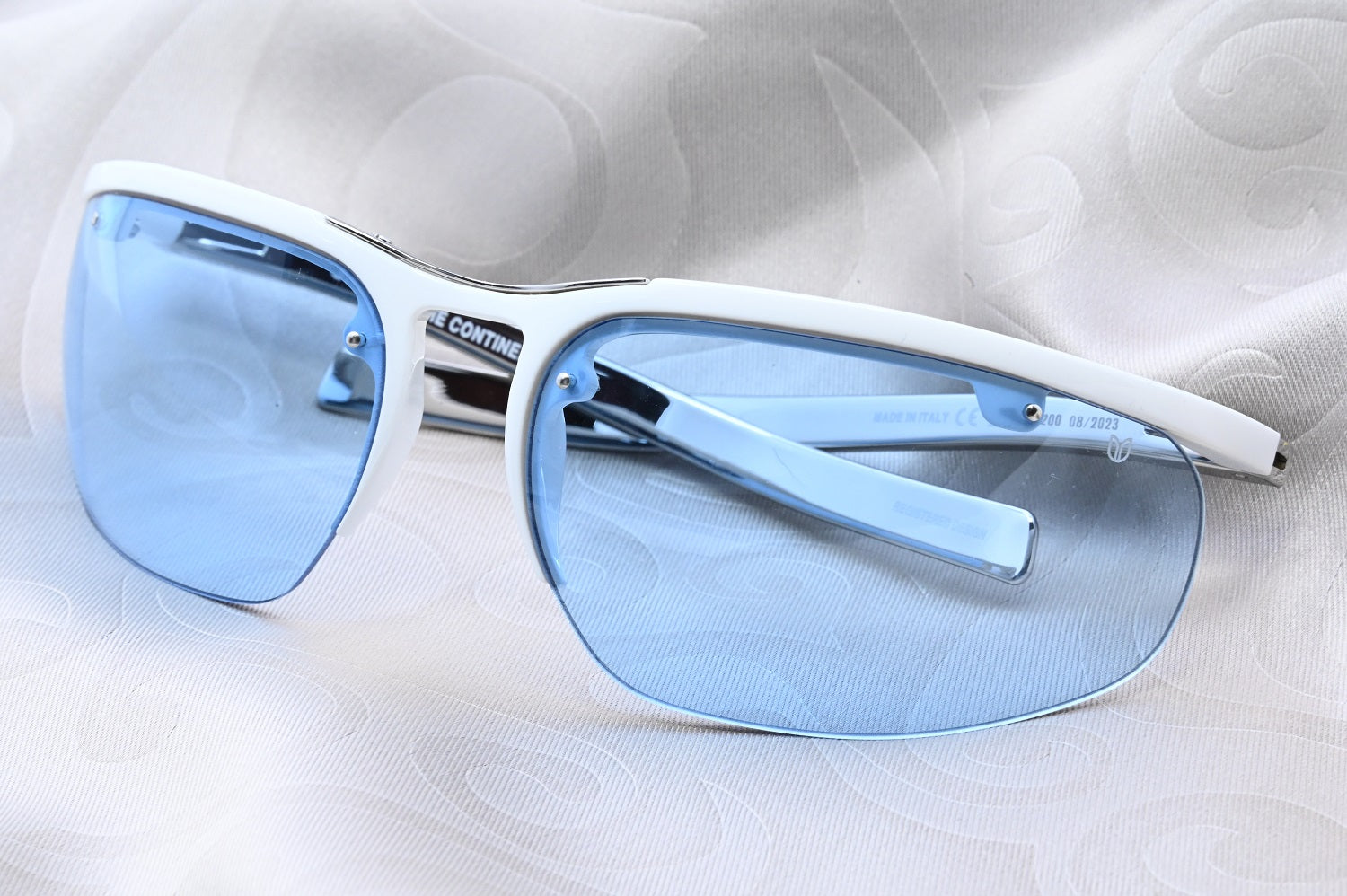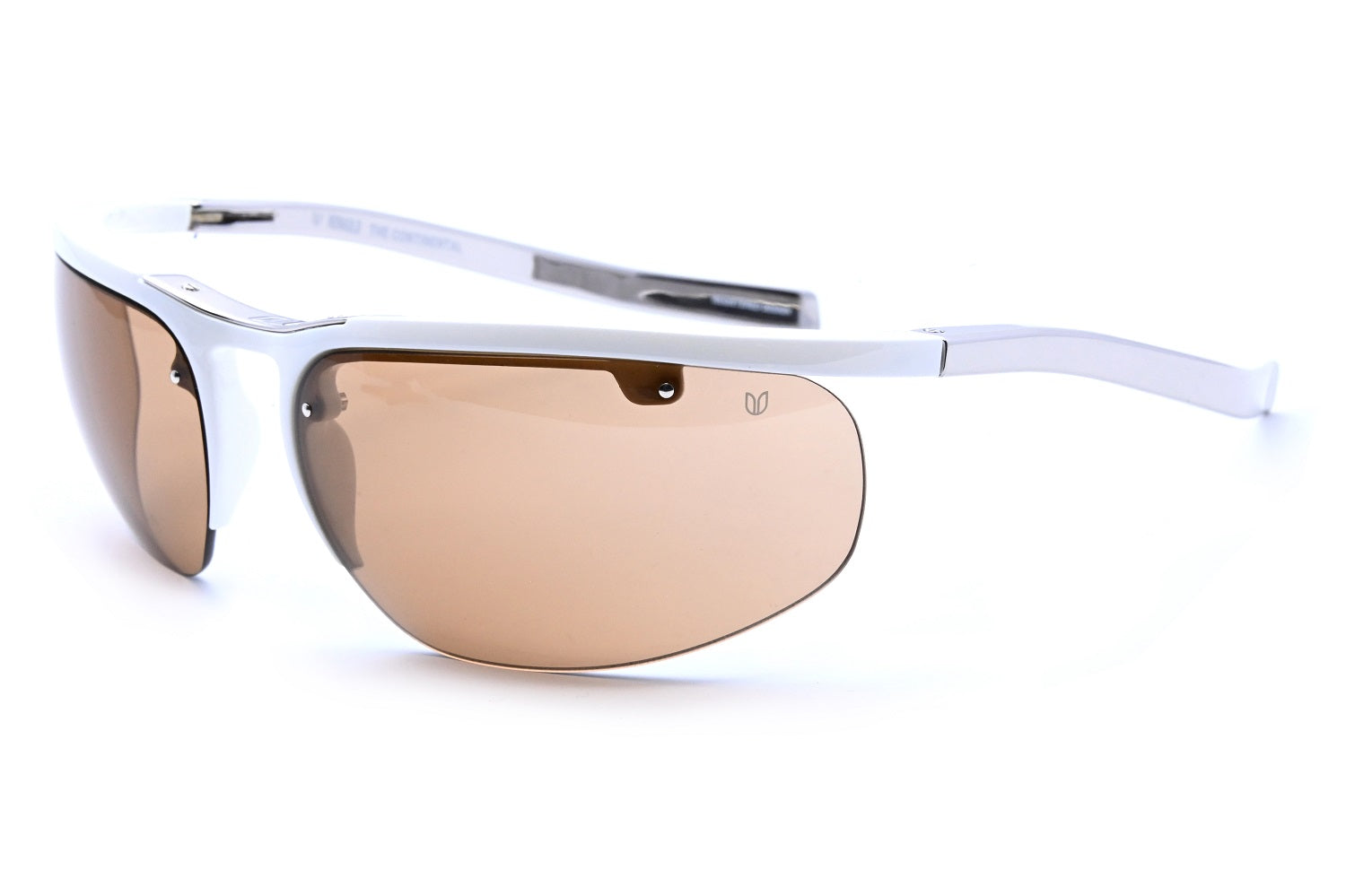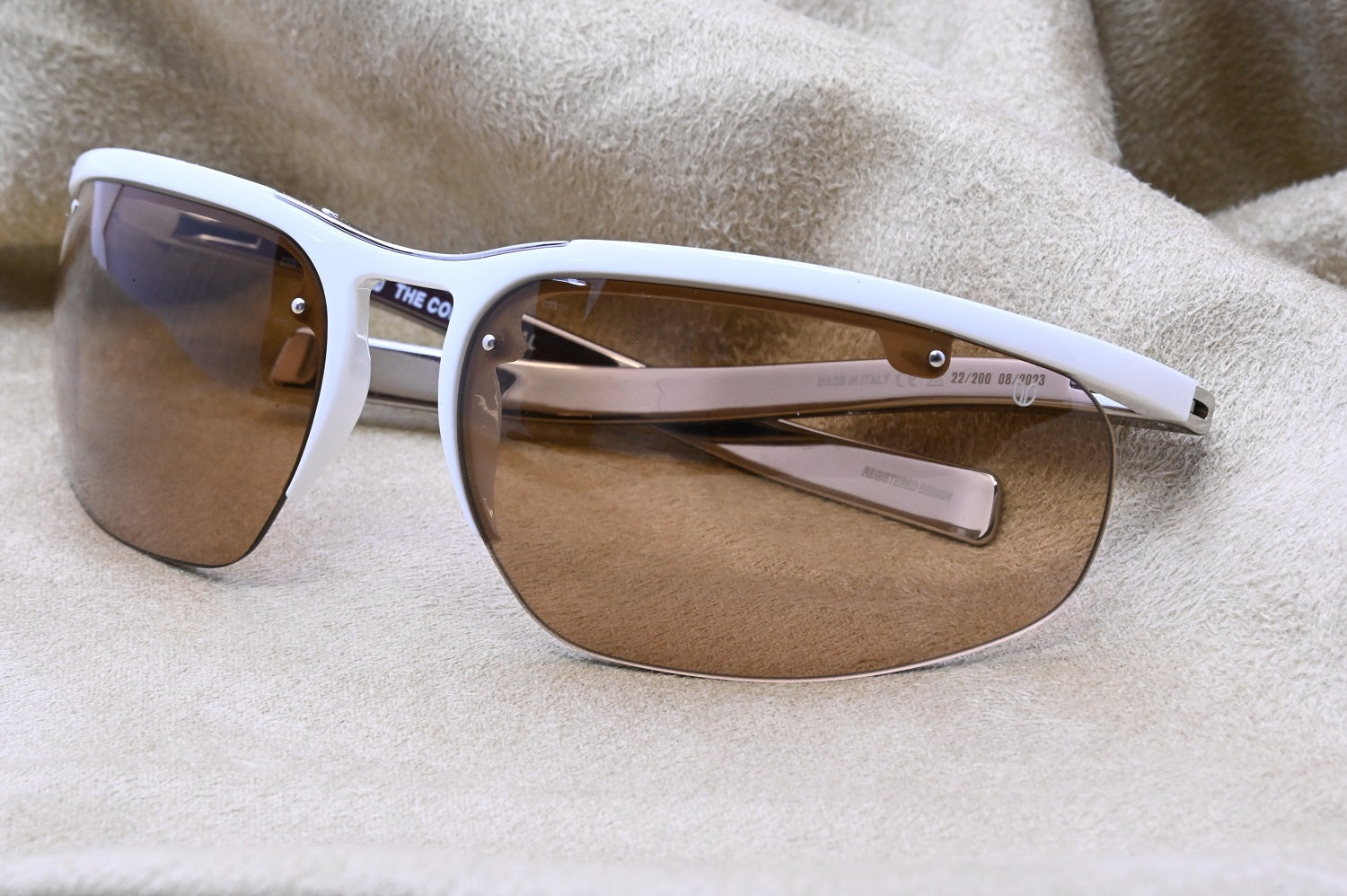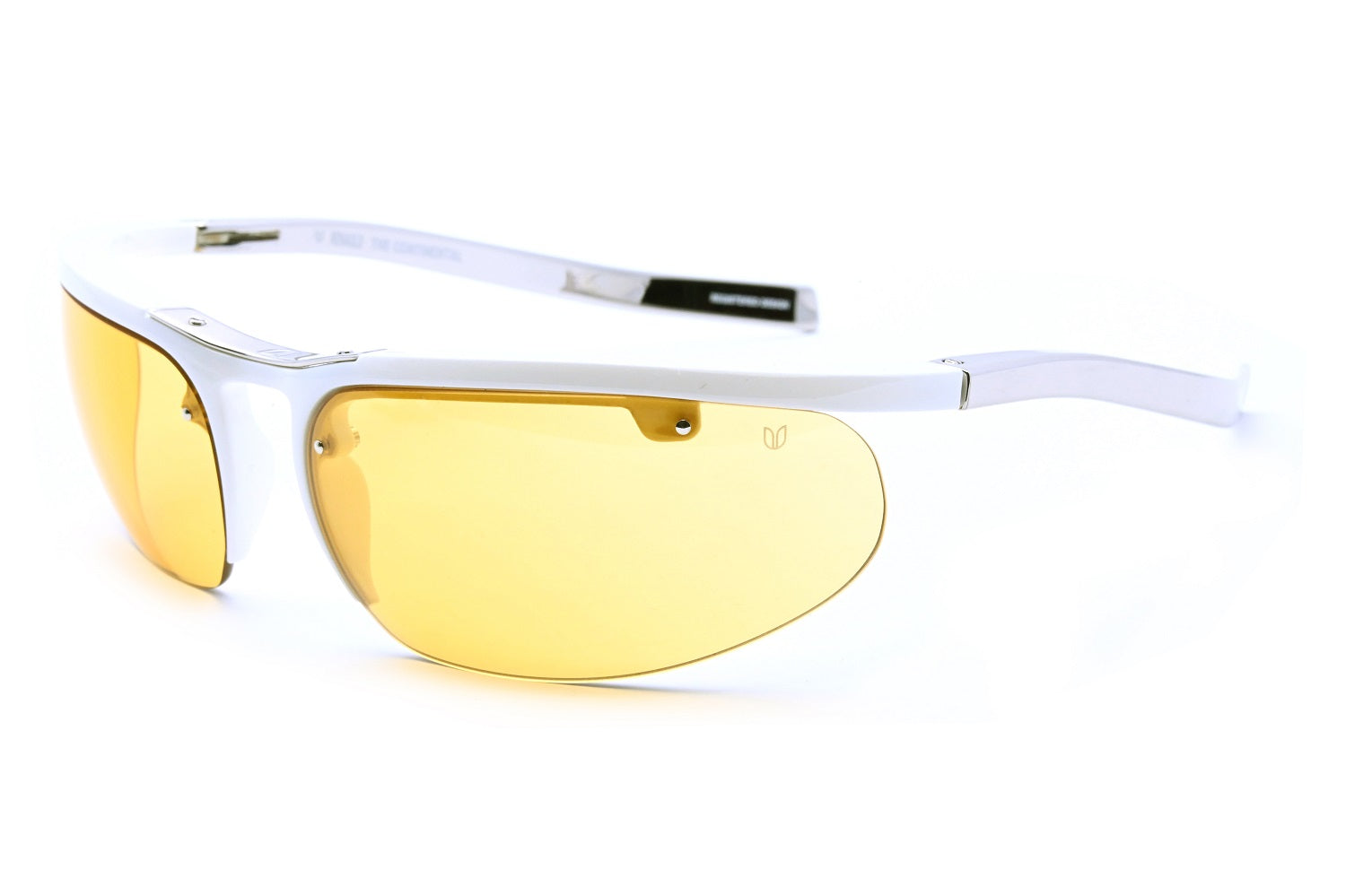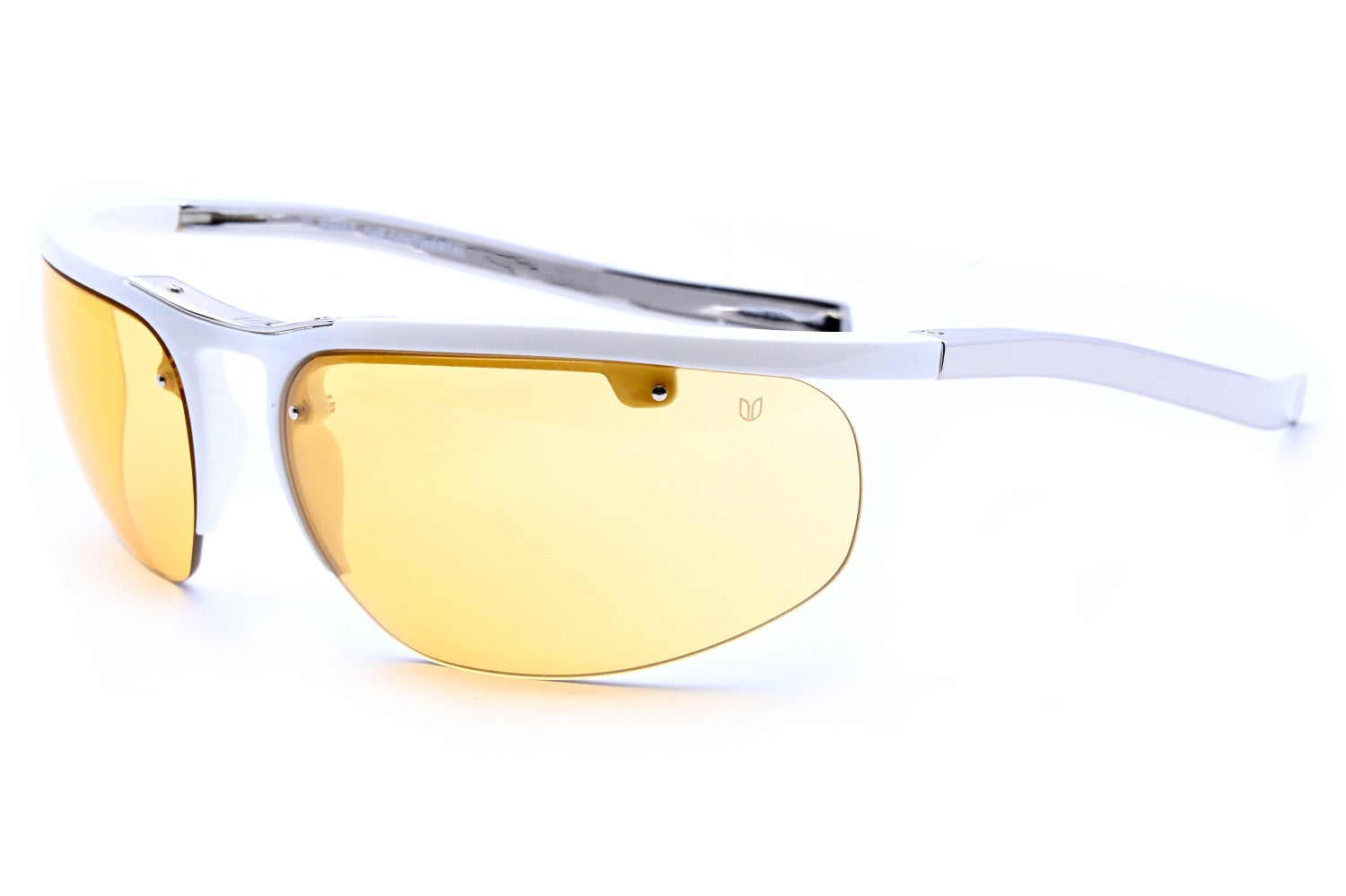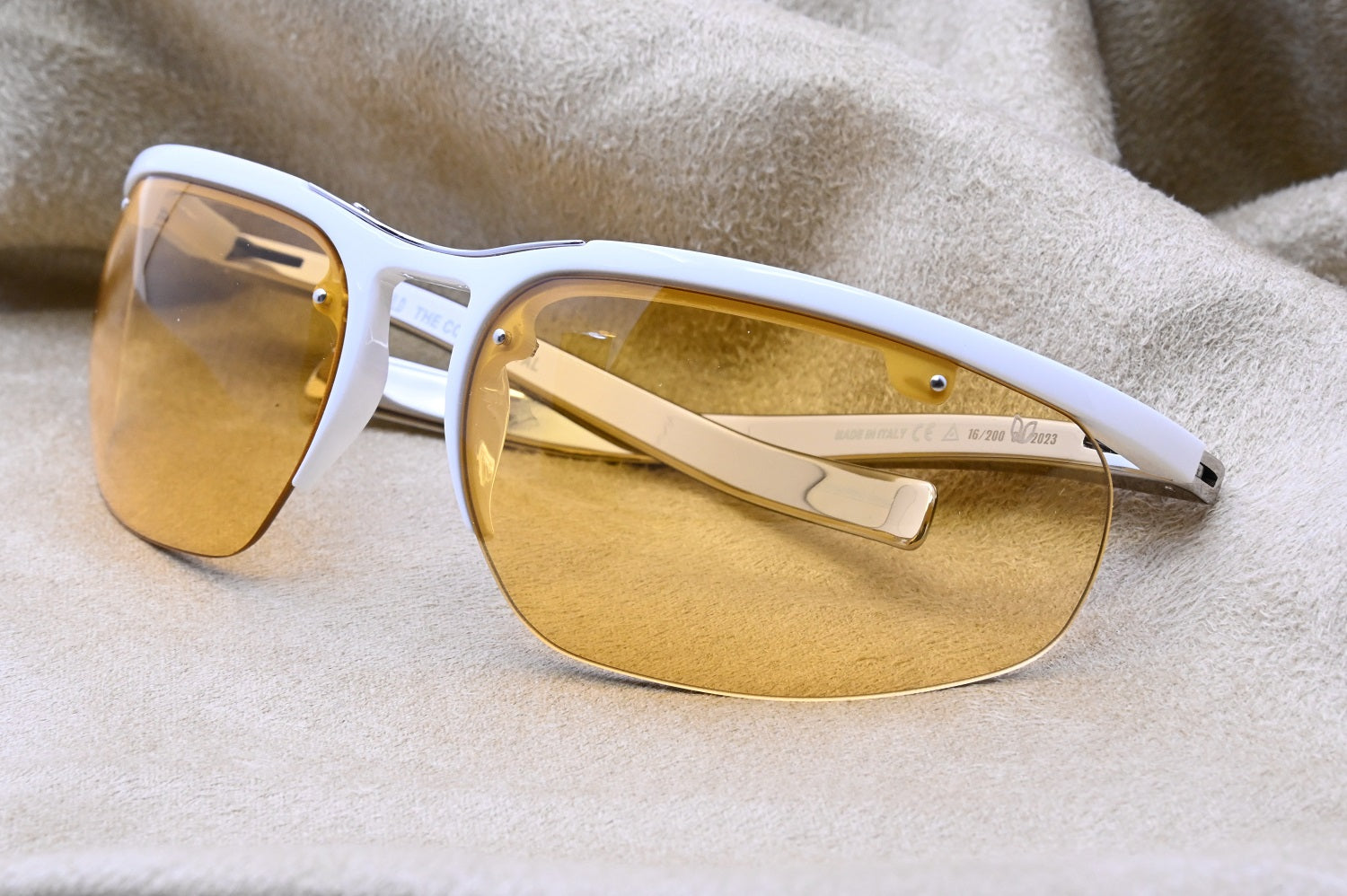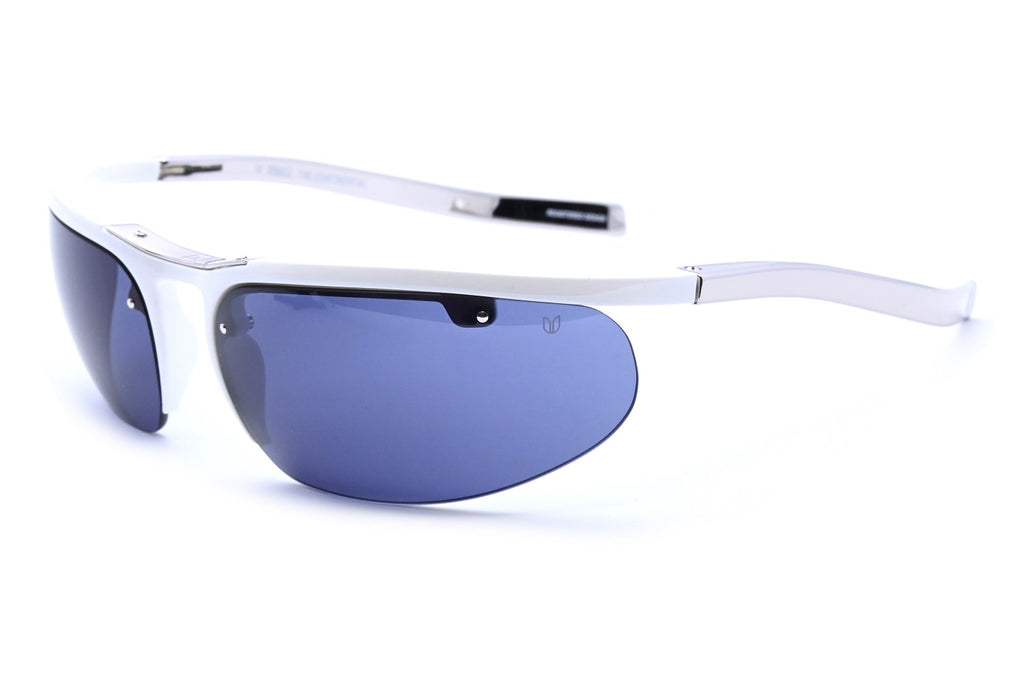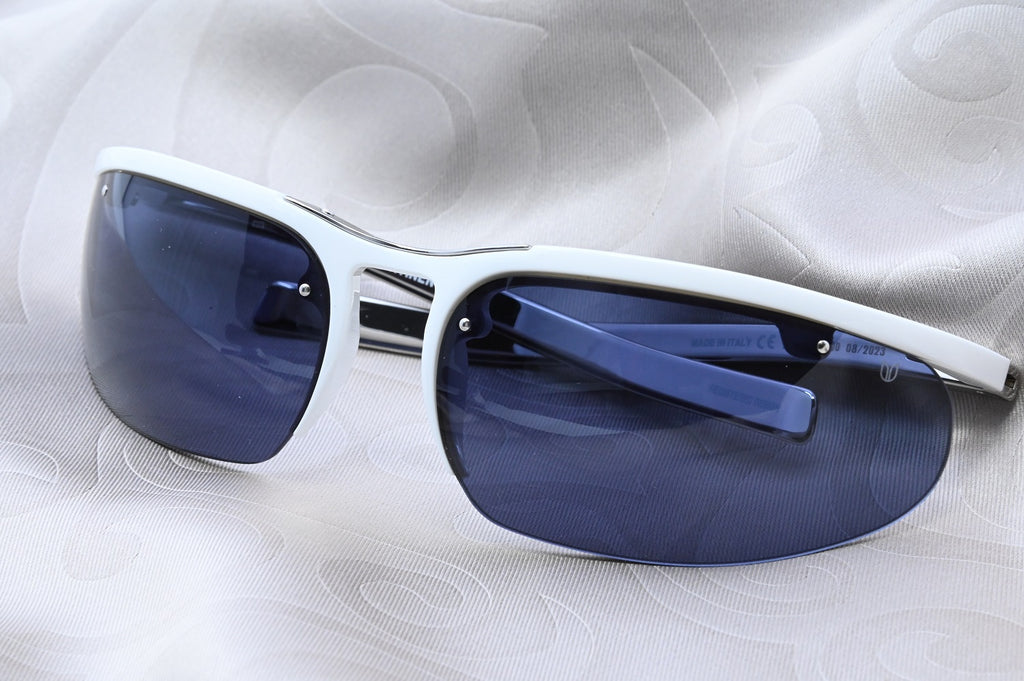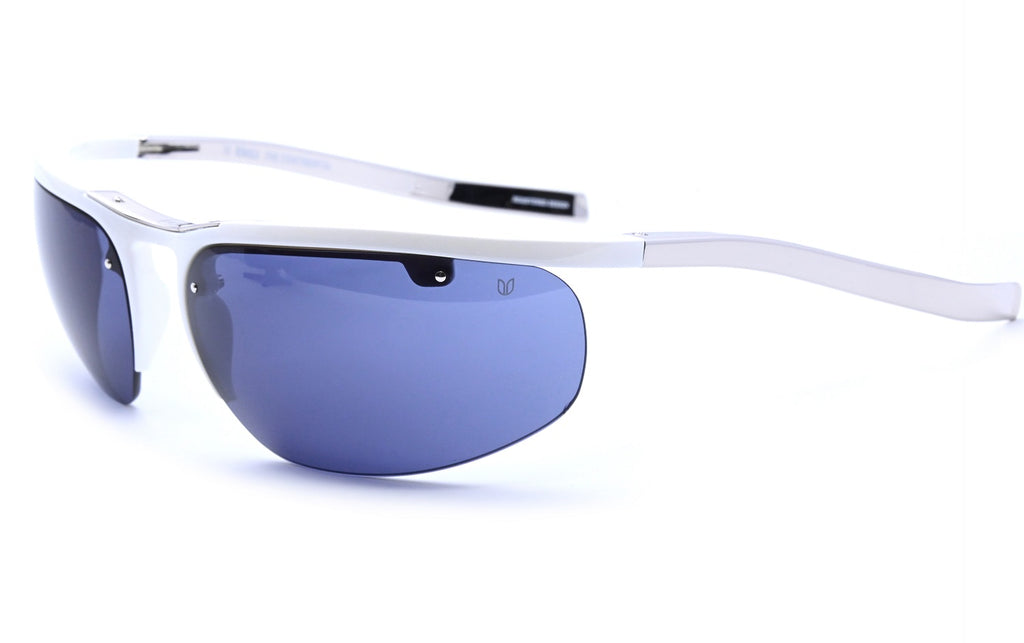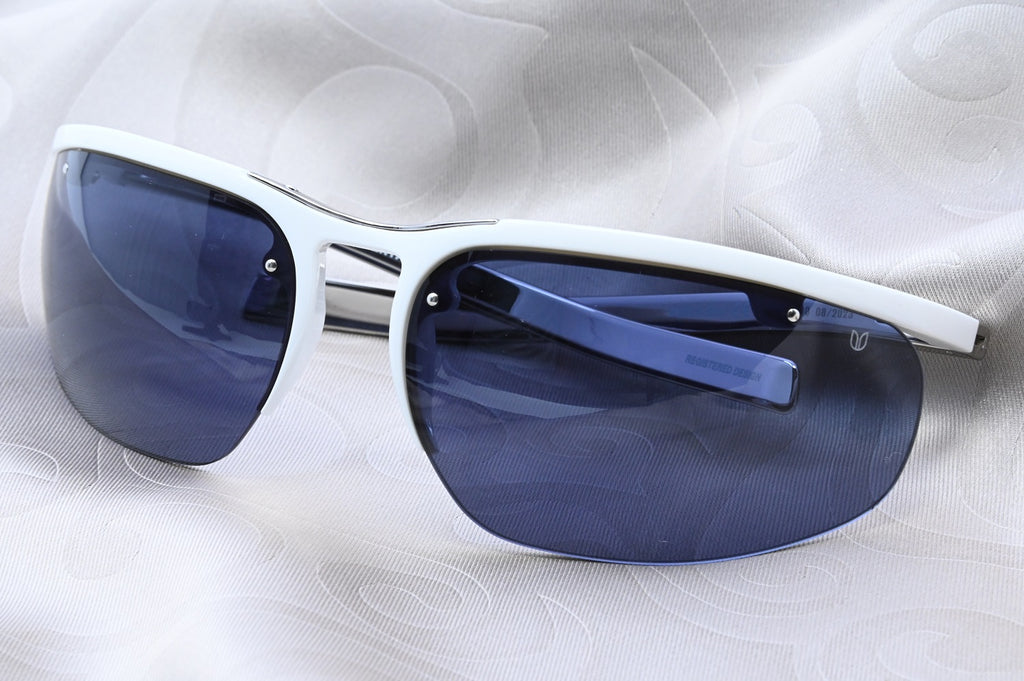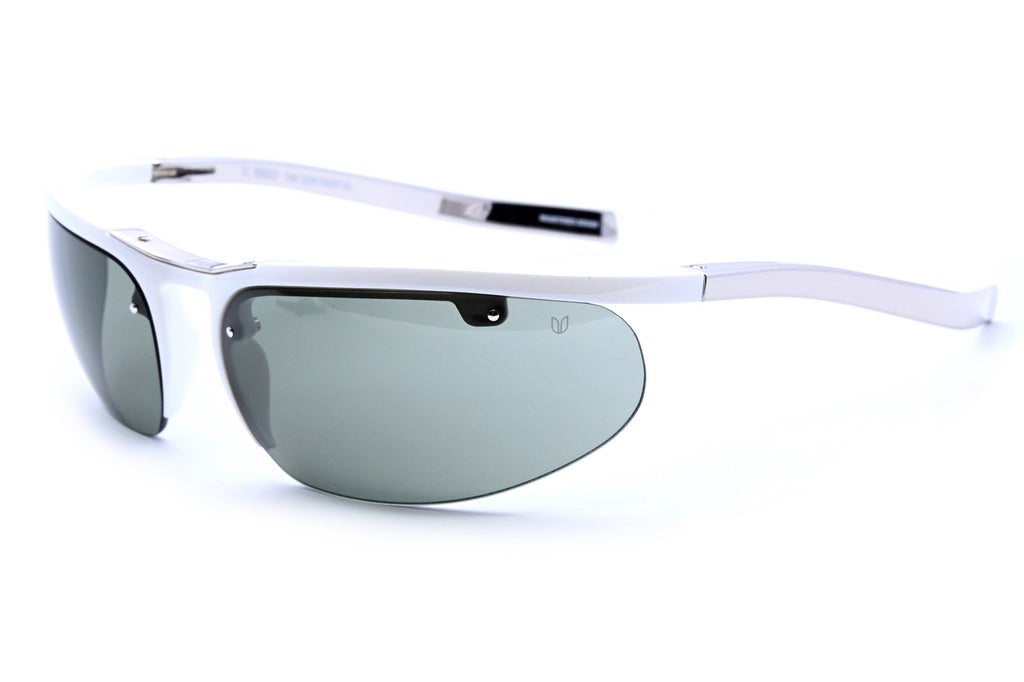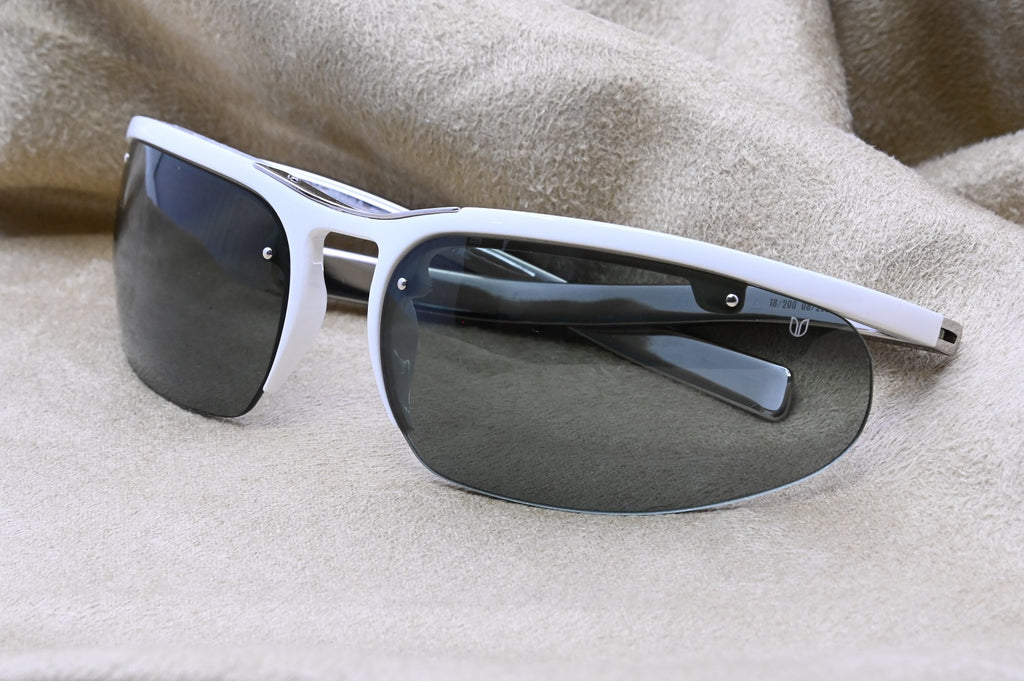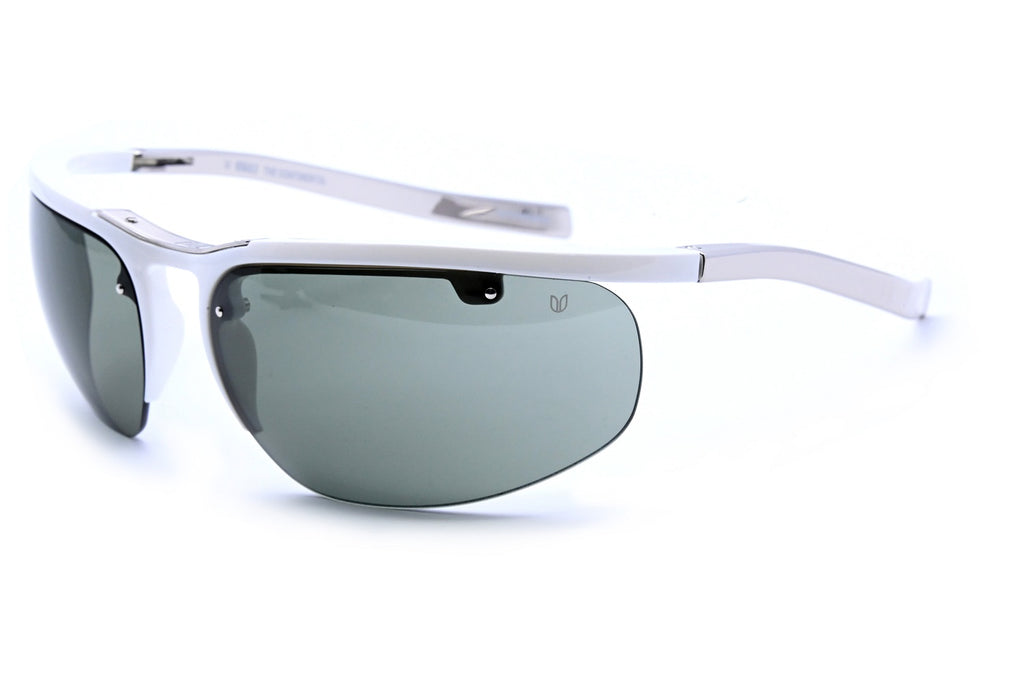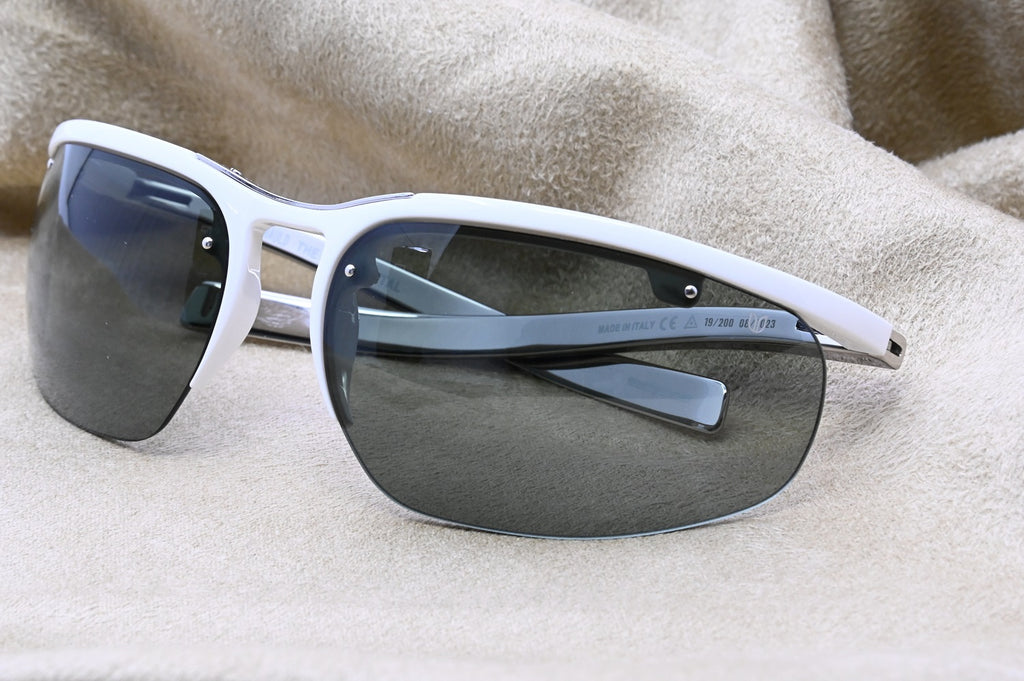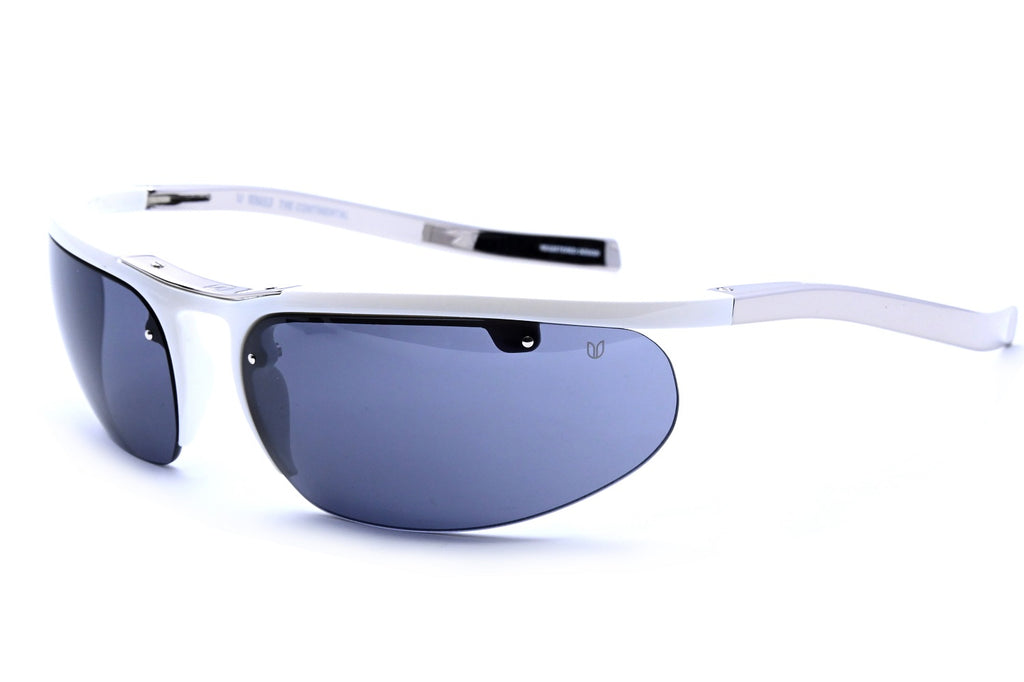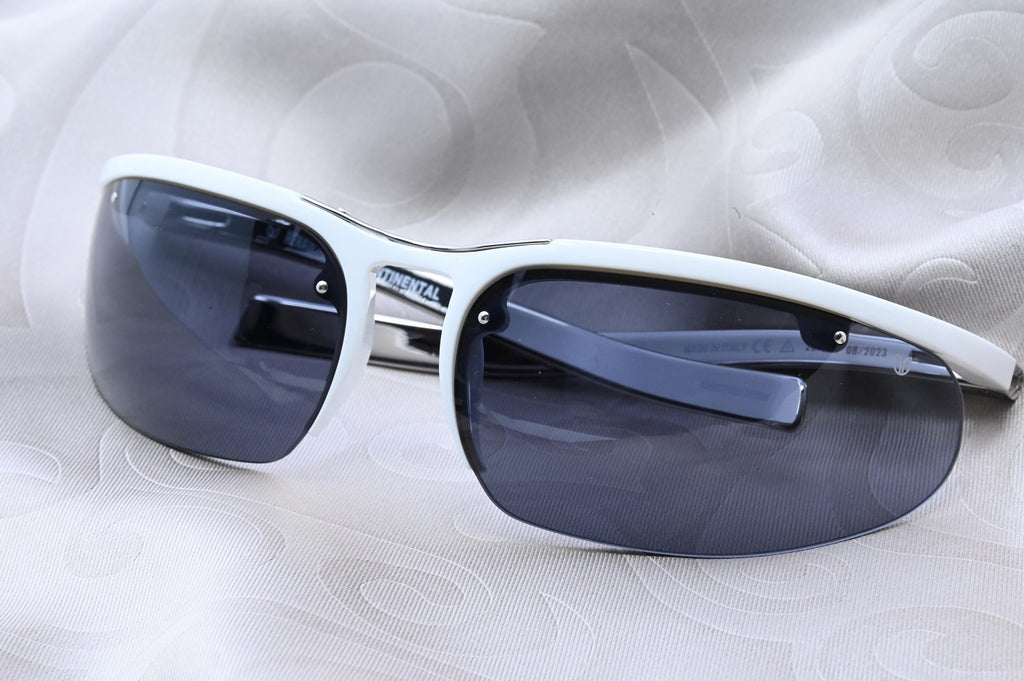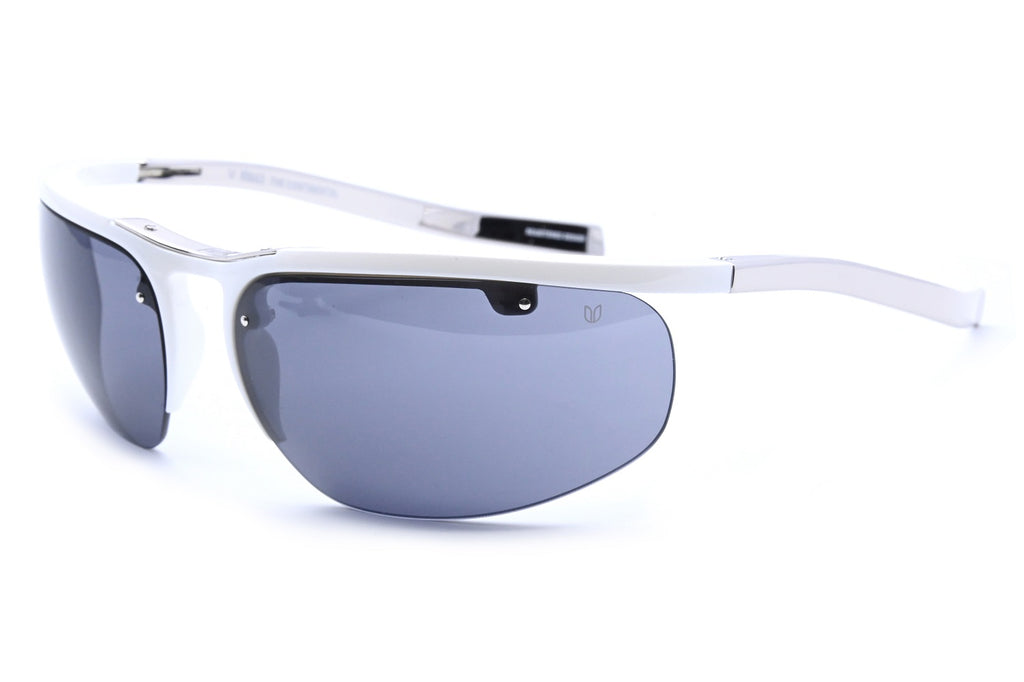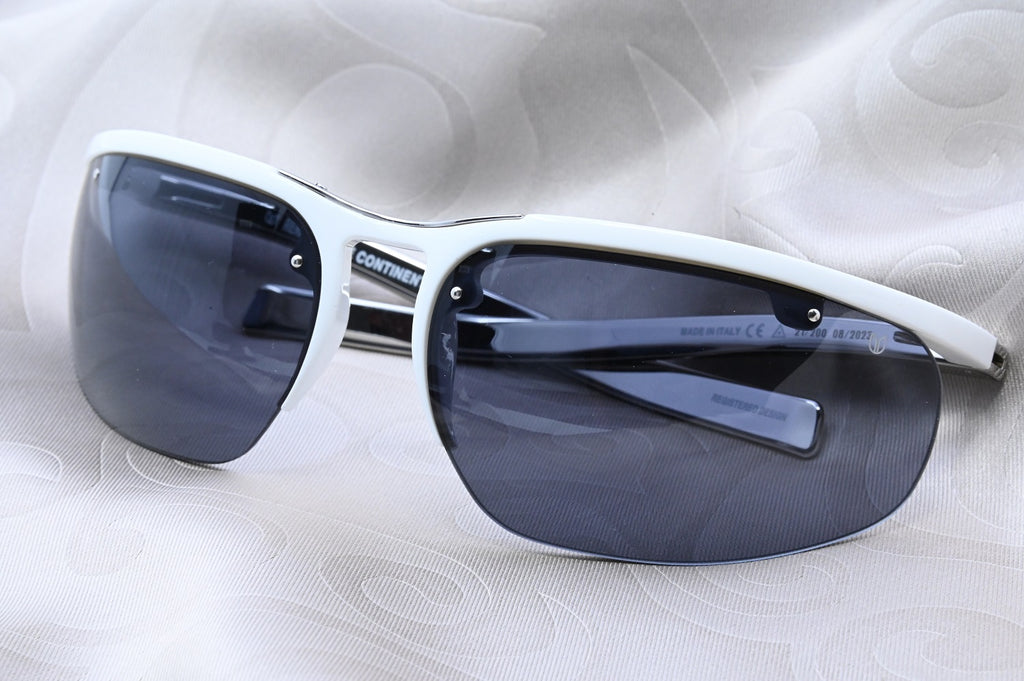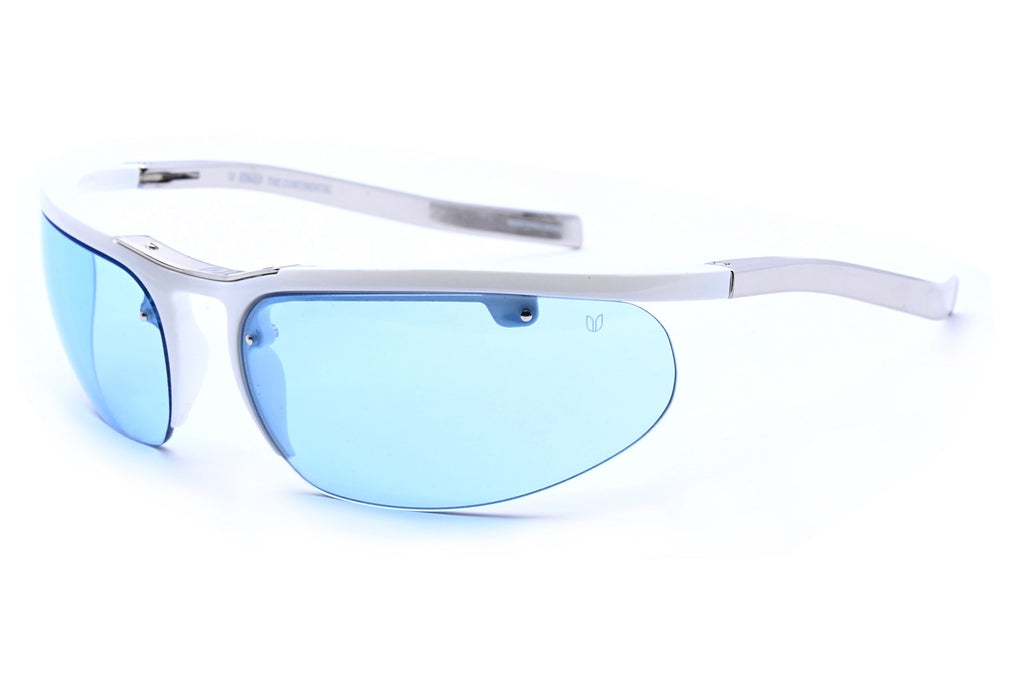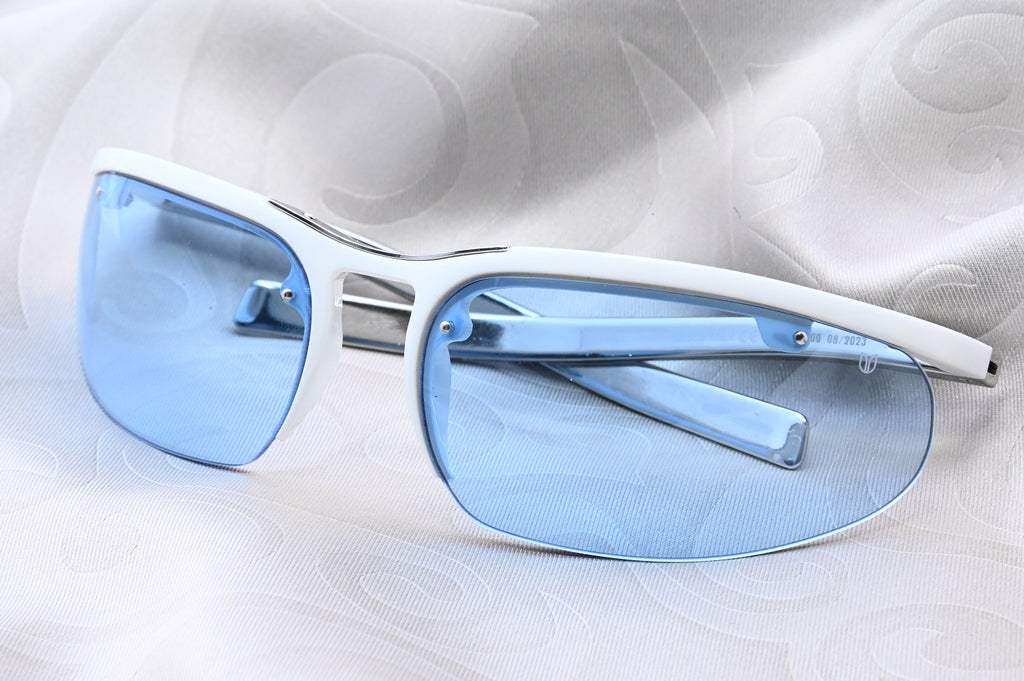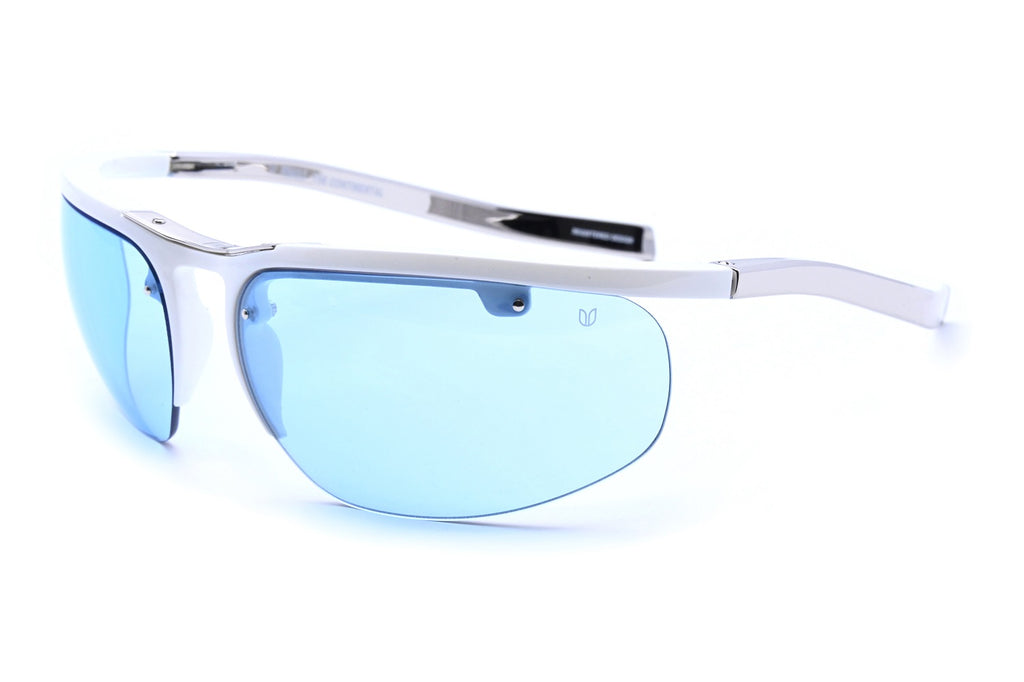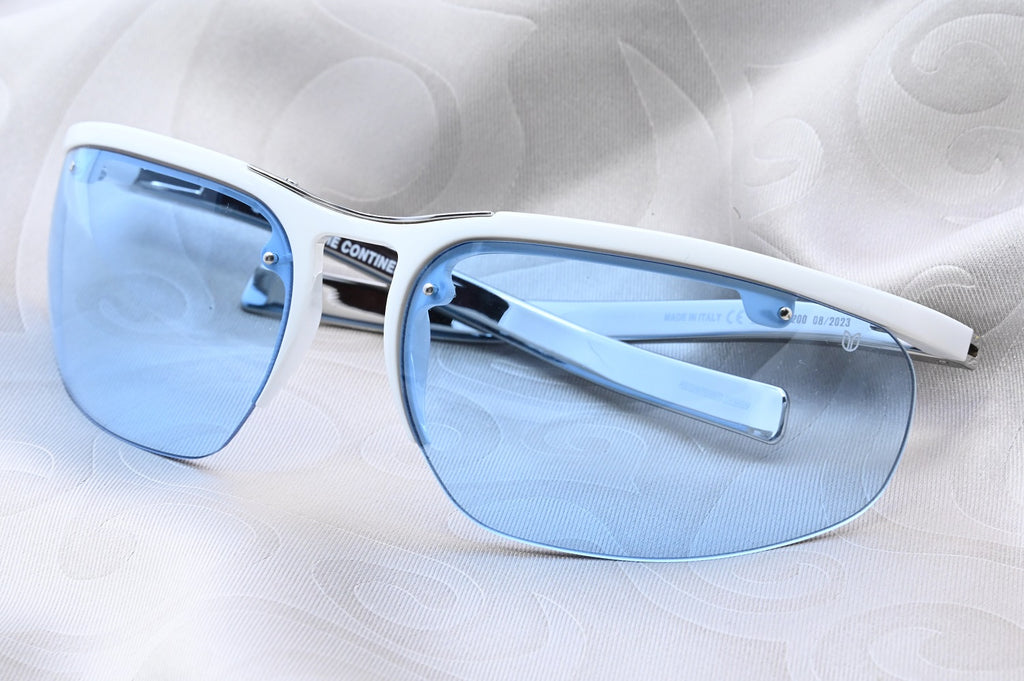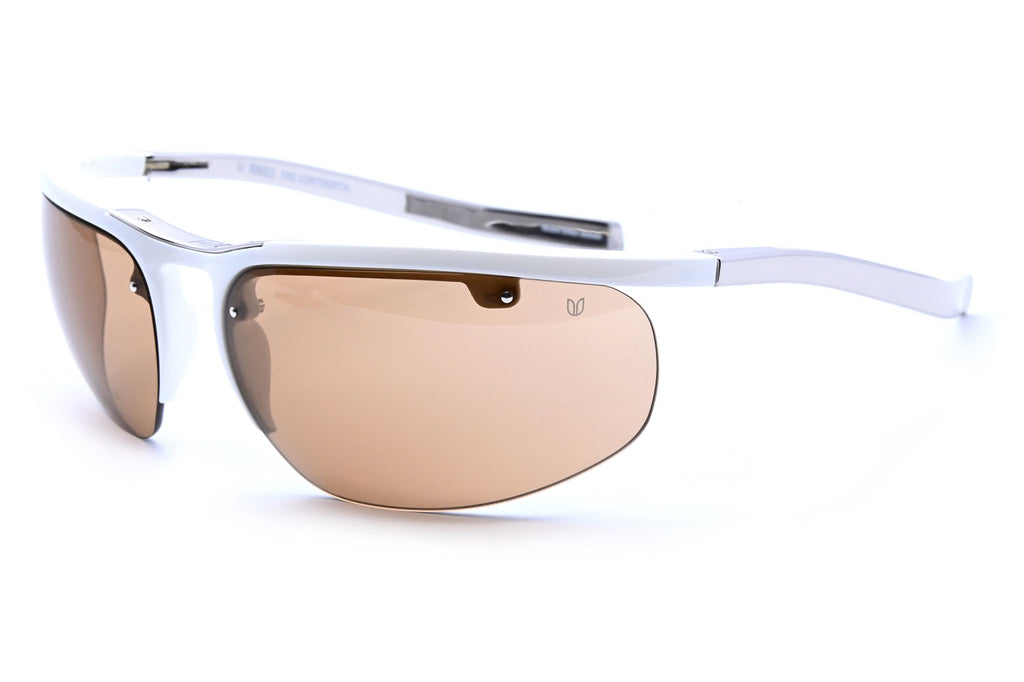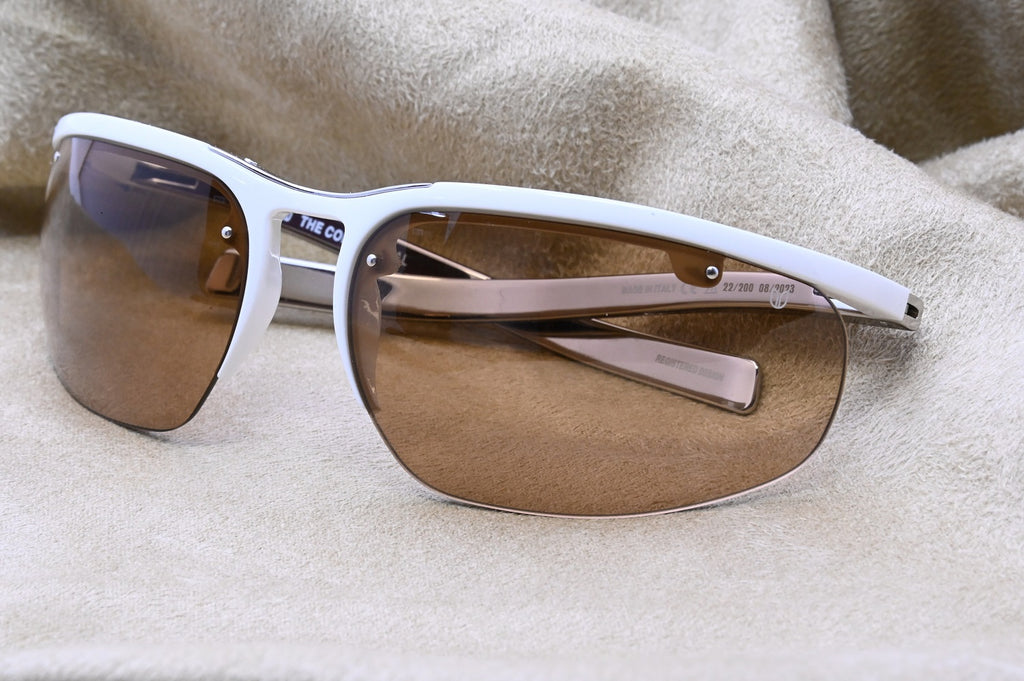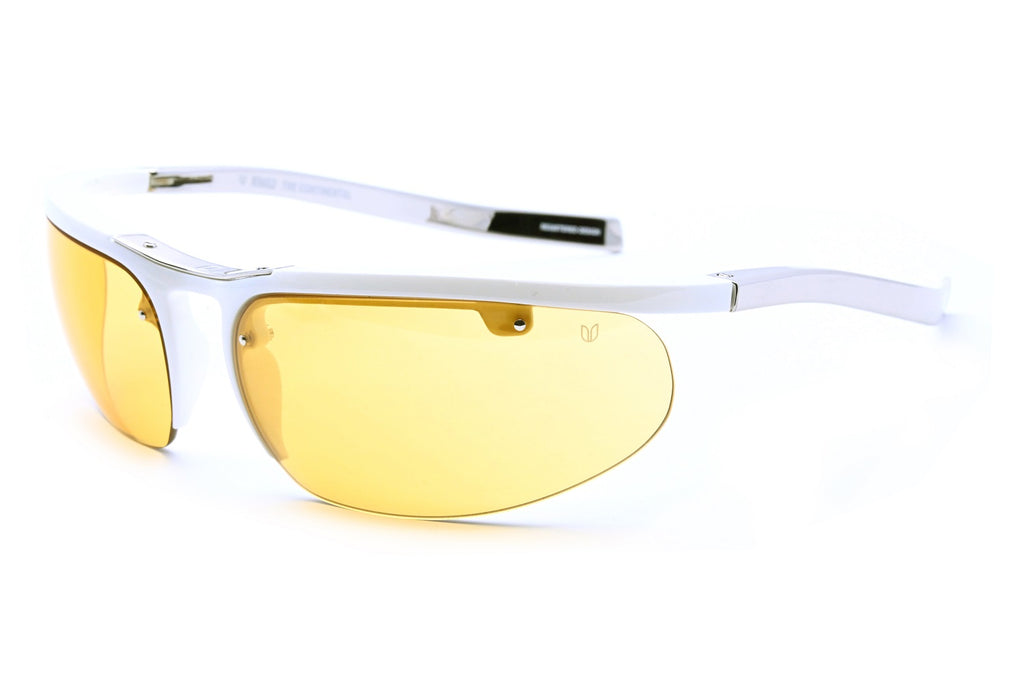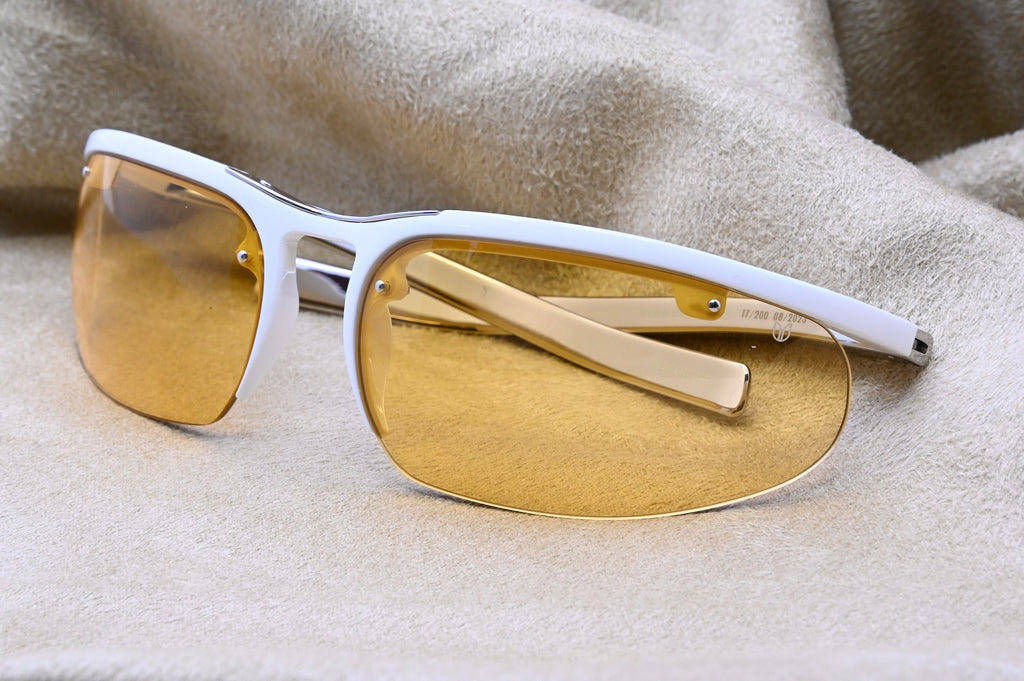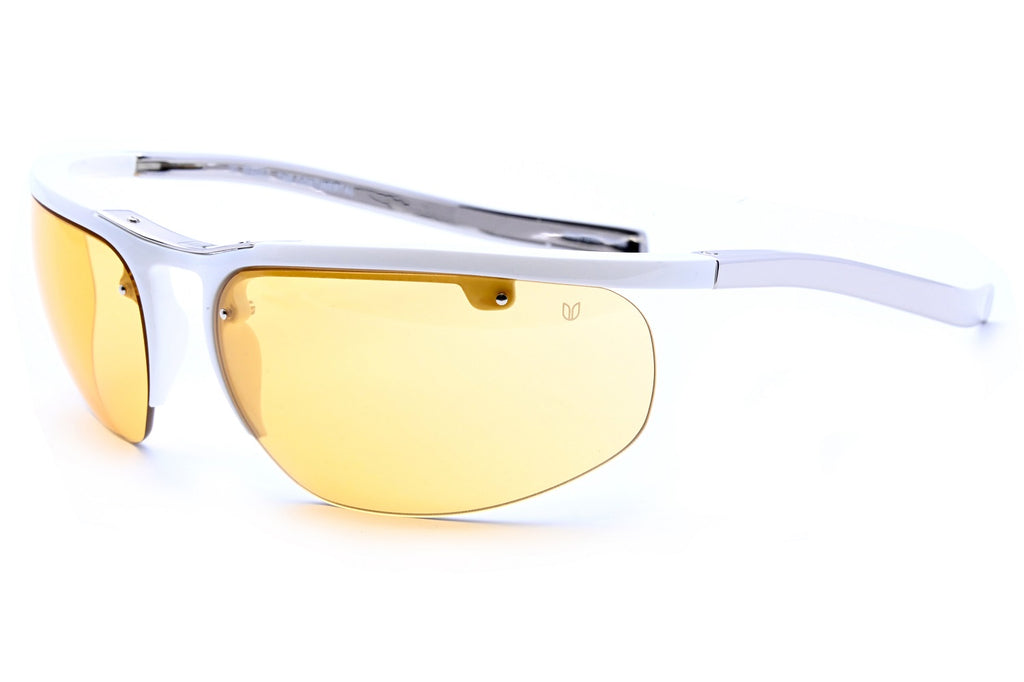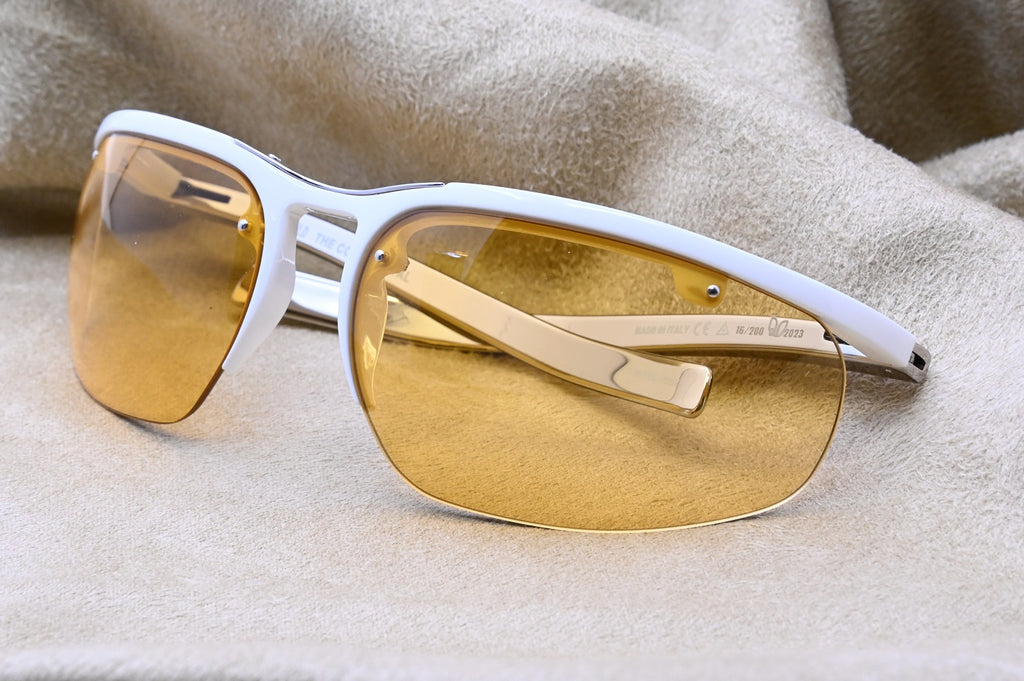 The original Continental™ has at last been put back into production for the first time since 1964 and is now ready to order. Originally called the 'Executive' and the 'International' it was designed for both men and woman and was made famous in in the 1964 film 'Les Felines'.

The reborn Continental  model is equipped with optically perfect and glare-proof UV400 performance lenses made by Divel Italia. It comes in either white or black browbar with either arms in 24ct Gold plate or Palladium. All variations can be seen from the collections pages.

The lenses are available in 41mm or 45mm depth and come in 6 new colours, Van Gogh Yellow, Sunset Bronze, Gaughin Grey, Matisse Blue, Light Matisse Blue and Cezanne Green.
For 2023, across all colorways, a total of only 200 Continental  numbered frames will be handcrafted in Italy. 
Your Continental  sunglass will come with a newly designed Renauld case and signed certificate of authenticity.
The total price for the Continental with Gold arms is £1195 and palladium arms is £1095
 Sizing Dimensions
Hinge to hinge across the brow bar = 14.0cm - Hinge is sprung so will give comfortably.
Arm length  = 11.5cm
Depth of the lens = 4.5cm from top of the brow bar to the bottom of the lens at the widest point