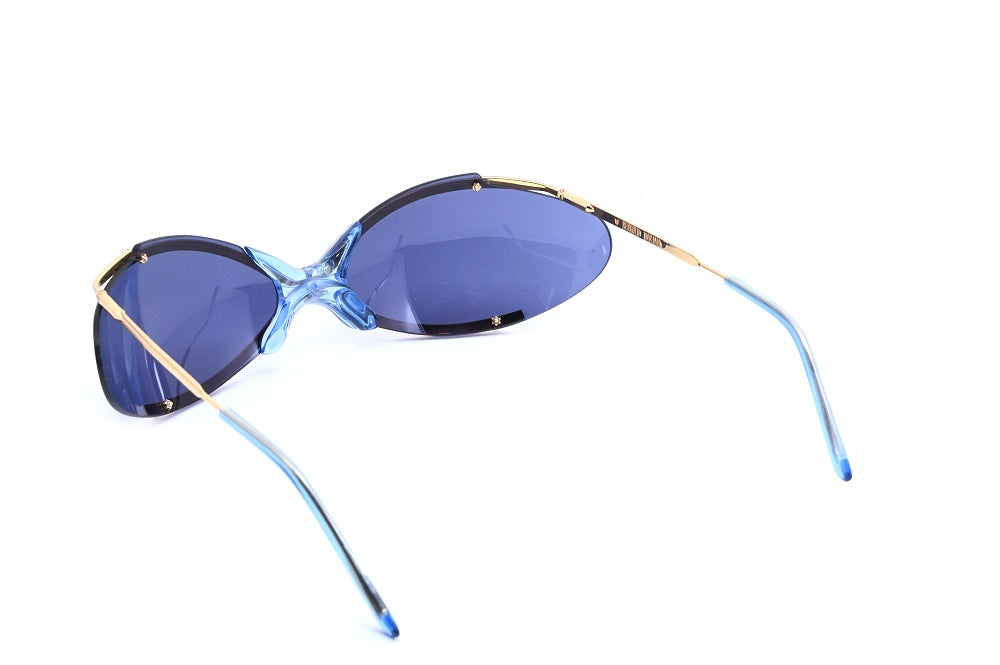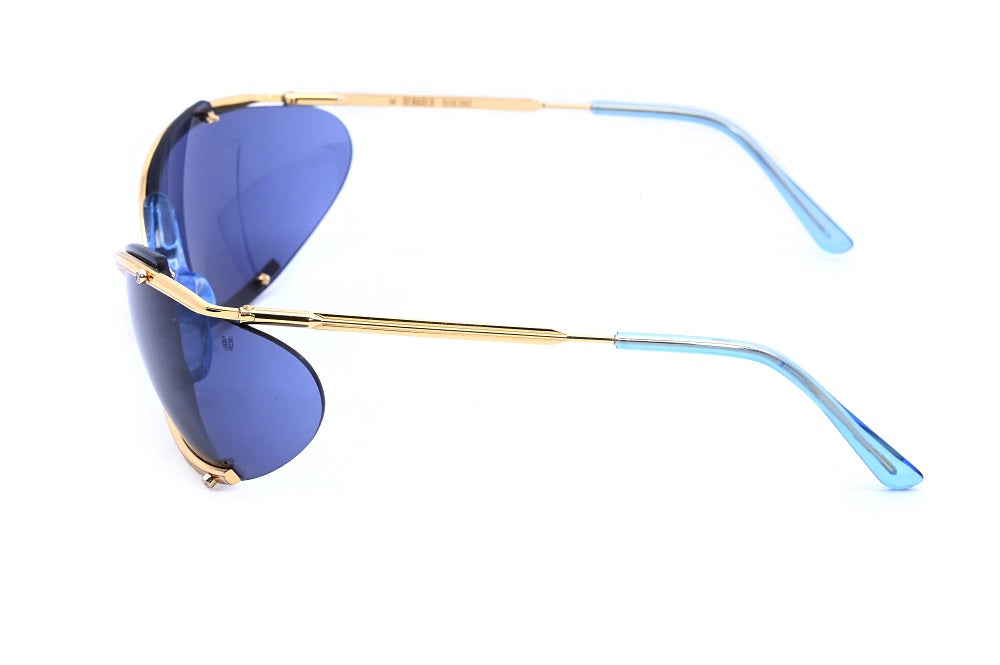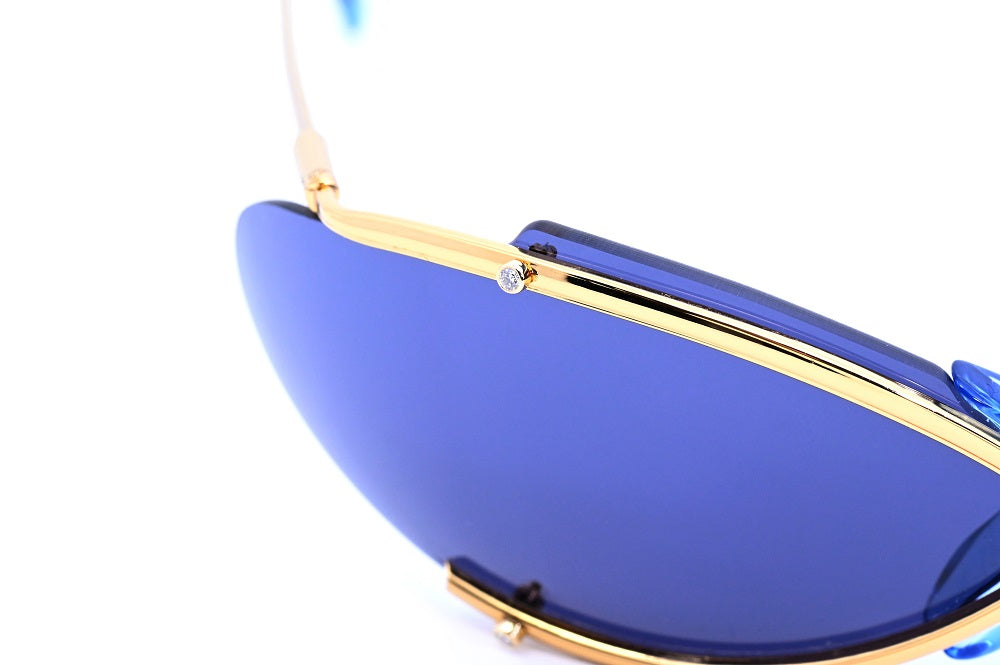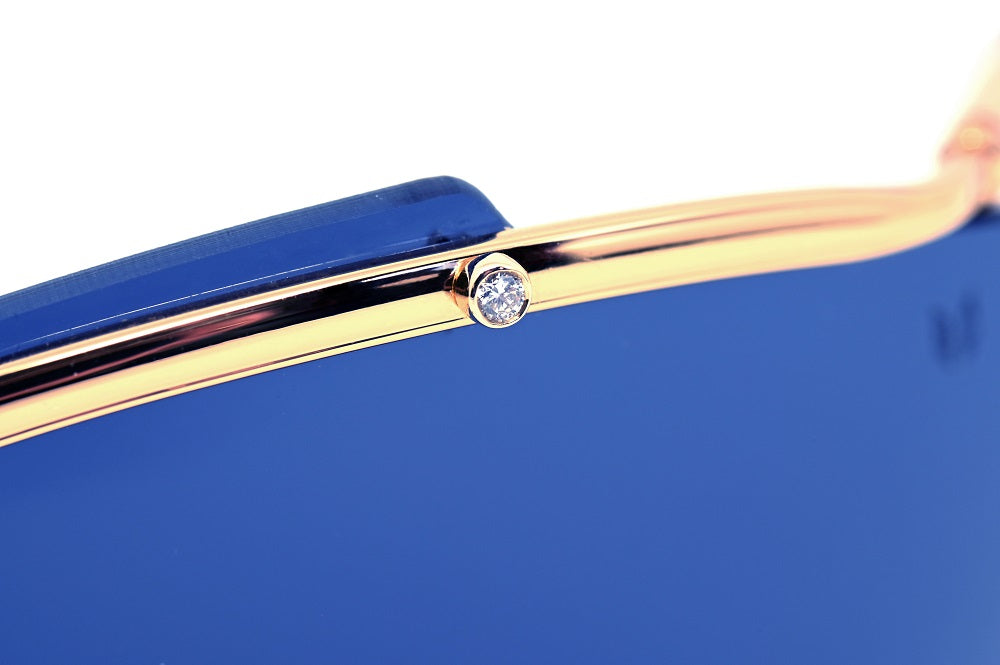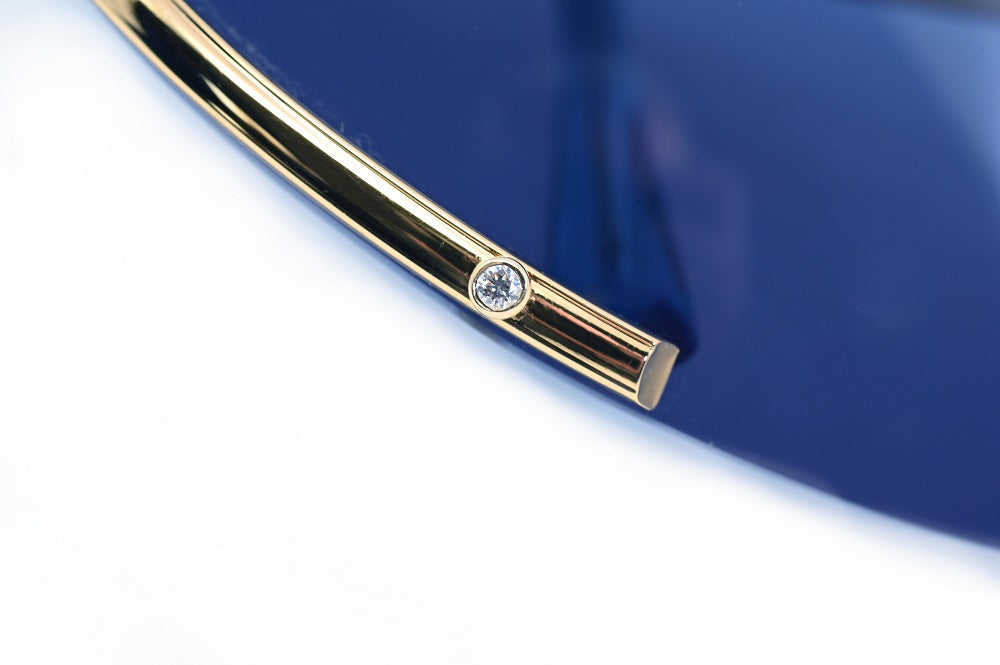 Bikini Brillante
For buyers looking for a more personal expression of Renauld, we offer the Bikini Brillante - a truly one of a kind customisation of the gold Bikini with precious gemstones commissioned from one of London's most accomplished Hatton Garden jewellers.
The Bikini Diamond
The Bikini Diamond integrates four diamonds into the lens mounts. Each diamond is of top colour brilliance between D/E with VVS level clarity. The diamonds are exquisitely set into the frame using handcrafted 18 carat solid gold mounts.
As with all Bikini models, the sunglass is equipped with optically perfect and glare-proof UV400 performance lenses made by Divel Italia.
All Brillante models are built to order on individually numbered frames. Please allow 6 weeks for hand assembly.
Your sunglass will come with a newly designed Renauld case and signed certificate of authenticity.
Sizing Dimensions
Hinge to hinge across the brow bar = 14.1cm 
Arm length from hinge to first arm bend = 8.5cm
Depth of the lens = 4.6cm from top of the brow bar to the bottom of the lens at the widest point