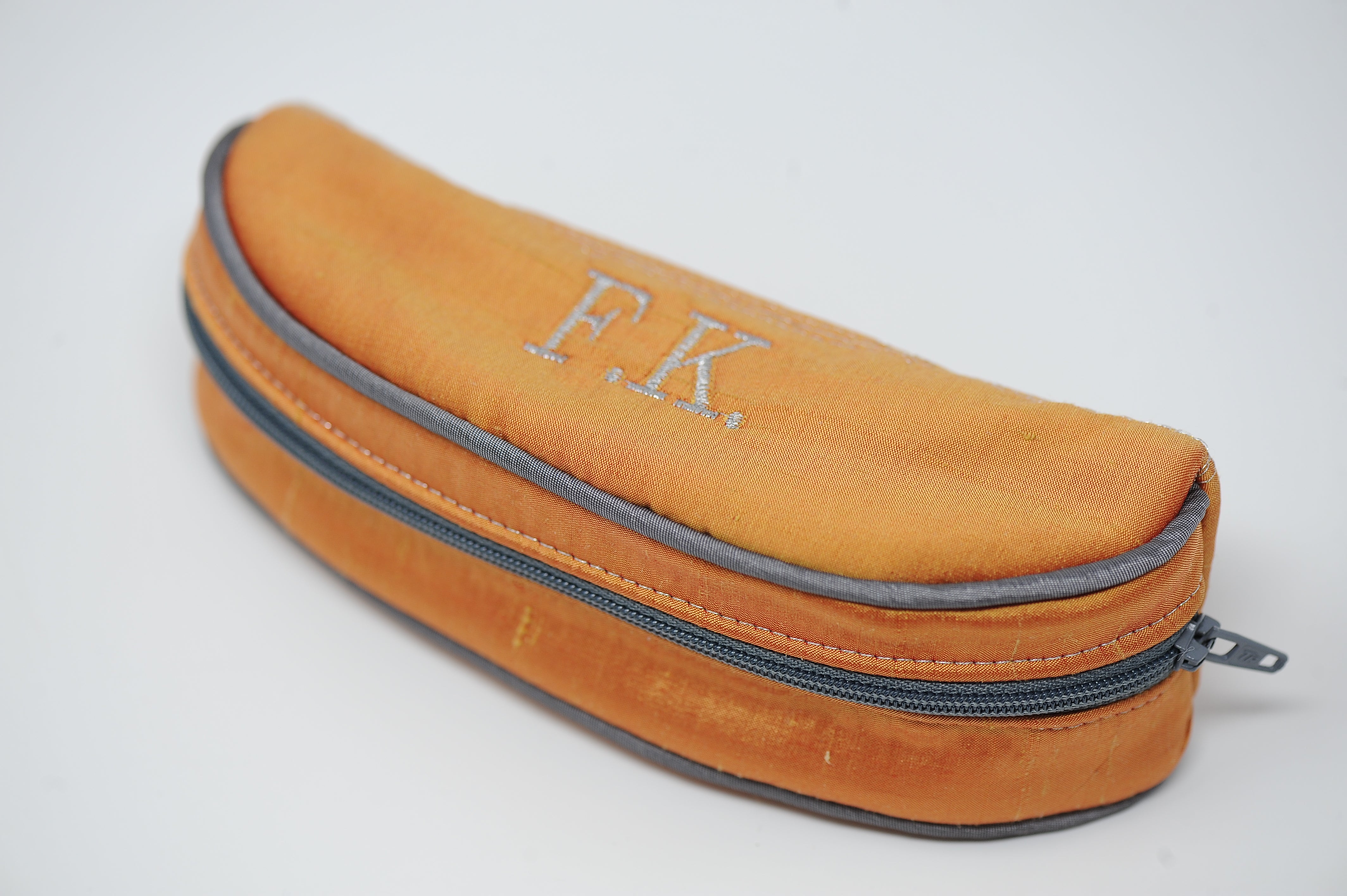 We offer a bespoke case handmade in Indian silk to suit your taste. You can select the colour of the case according to your preference to ensure that it is unique to you, and/or a perfect match for your car, boat or plane.
This case can be personalized with a hand sewn monogram of your initials, registration number, tail number or boat name in Gold, Silver, or Black.
The images here are an example of a case made to specifically match the owner and color scheme of the famous Lamborghini Miura featured in The Italian Job film.